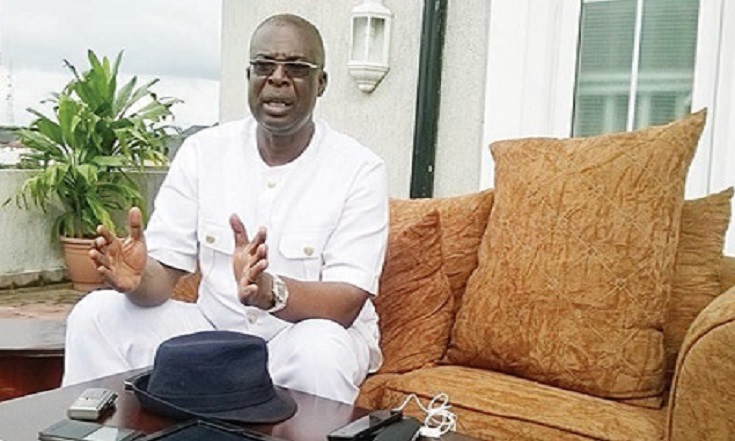 The National Chairman of All Progressives Congress (APC), Chief John Oyegun, Thursday in Abuja, refused to attend to a faction of the party in Bayelsa state loyal to the former governor of the state, Chief Timipre Sylva.
The state chapter of the party has been swinmming in crisis between the state executive and the former governor when it was learnt that Chief Sylva was bent on cornering every single appointive slot at the detriment of party structures and faithfuls.
It would also be recalled that the party suspended Chief Sylva last week for allegations bordering on anti-party activities and varying forms of financial insincerity.
Our reporter reliably gathered that the national chairman of APC who was in the office when a group of the state executive led by a factional chairman of the party, Joseph Fafi and State Organising Secretary, Tonye Okio, visited the national Secretariat in Abuja, however, refused to give them an audience but rather asked the deputy national chairman, Engr. Segun Oni, to attend to them.
Addressing newsmen after the meeting, factional Chairman of the party, Joseph Fafi alleged that the ongoing crisis in the state were been sponsored by the state governor, Seriaki Dickson, because of his plan to join the APC.
Fafi said: "We came here to see the national leadership and brief them on the happenings in Bayelsa state APC. What is happening is unfortunate. We have suspended the state Chairman and we are here to explain to them the procedures we took.
"The state chairman stands suspended pending the rectification by the national leadership. For the suspended deputy Chairman and state secretary, they also stand suspended and we have the power to do that and the national secretariat is pleased with our explanation.
"He claimed to be fighting for the party in Bayelsa state. You can see the entire executive of the party here. So, when next you see him, ask him who he is fighting for.
"There are unseen hands waiting to crush the APC in Bagelsa state. Infact, Governor Seriake Dickson is the one using the suspended chairman to destabilize the party in the state. We have evidence that he has been collecting money from Dickson.
"We also have evidence to prove that all the statements he is sending to the Press emanate from the Chief Press Secretary to Dickson.
28 total views, 2 views today