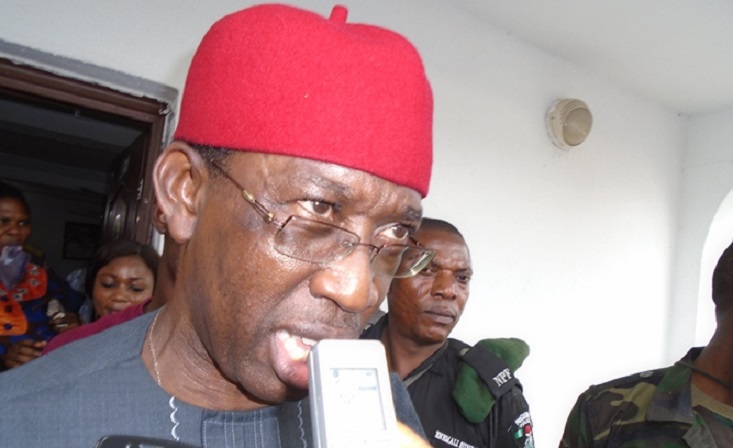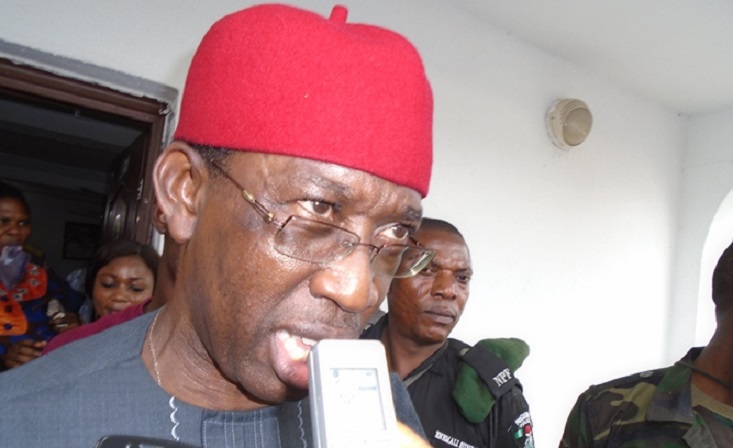 …As Igbuya, UPU Differs Over Second Term Tenure For Okowa
Delta State governor, Senator (Dr) Ifeanyi Okowa has begun a camouflage consultation ahead of the 2019 general elections in the country, particular the governorship election in the state while appealing to party faithful to co-operate with leaders of the party at all levels.
Loading ...
Speaking in Oghara, Ethiope East Local Government Area of the state last week, Okowa appealed to them to be accommodating and be united so as to build a stronger Peoples Democratic Party (PDP) family, begging aspirants in the forthcoming party congress to comport themselves instead of resulting into cheap blackmail and intimidation.
"As a people, we must stay united for our party to wax stronger in all the 270 wards in the state, as a united party we will move the state forward. PDP is a party that is accommodating, so we should learn to accommodate anyone that is interested in joining the party", he said.
"I plead with every member to co-operate with party leaders, for those vying for positions in the forthcoming state congress, let us conduct ourselves well", he added.
"I appeal to all aspirant that have resulted to blackmail and intimidation to desist from it, we are one party so let us work together in unity to elect state executives that will have the collective interest of all Deltans, we should tread with caution and work together as a party". It is time to think Delta and work for the benefit of Deltans, l promise to be fair, just and equitable in the development of the state".
Determined to get the votes of Delta Central, the stronghold of Chief Great Ogboru, in all elections, Okowa disclosed that N400 million has been earmarked for the development of roads in Abraka, the dualisation of Ughelli – Asaba Road, Dualisation of Amukpe Road, Sapele, Roads in Orerokpe, Elume, Ugbomro, Oghara and Jesse among others and renovation of some primary and secondary school projects in the district.
Meanwhile, mixed reactions has trailed the comments of the Speaker of the Delta State House of Assembly (DTHA) Rt. Hon. Monday Ovwigho Igbouya, calling for a two terms tenure for Okowa come 2019, which the Urhobo apex body, Urhobo Progressive Union (UPU) has vehemently opposed to.
The UPU and Igbuya have disagreed on the blanket endorsement of Okowa, for the 2019 governorship election, the differences surfaced when the President General (PG) of the Interim Executive of UPU, Chief Gabriel Ofotokun, led other members on a courtesy visit to the Speaker, in Asaba.
Igbuya, who was sanctioned along with other politicians in the past by a previous UPU leadership for canvassing for Anioma governor in the person of Okowa, restated his now famous second term for Okowa when the UPU team visited and urged them to endorse Okowa for 2019.
However, the UPU leader counteracted Igbuya's position, saying, "Whoever is going to take over from Okowa must be an Urhobo."