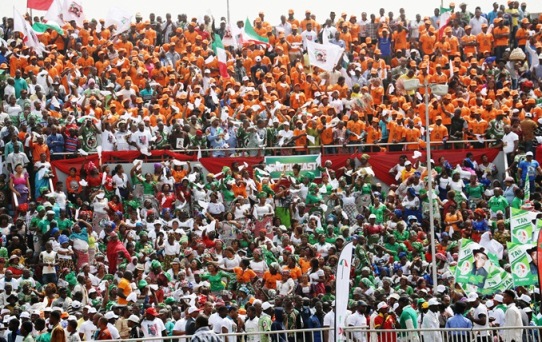 ….Urges End To Bitterness
The National Chairman of the Peoples Democratic Party (PDP), Senator Ali Modu-Sheriff, on behalf of the National Executive Committee (NEC) felicitates with Nigerians on this year's Easter, while urging them to use the occasion to renew the bond of love, forgiveness and peaceful co-existence, irrespective of religious, ethnic and political persuasions.
The party said "just as Easter represents the triumph of life over death, Nigerians can draw strength and inspiration to overcome the division, disagreements and bitterness that now threaten the unity and corporate existence of our dear nation".
The party, in a goodwill message issued by the National Publicity Secretary, Chief Olisa Metuh on Saturday said such devotion to national unity and harmony is paramount to overcoming the economic, social and security challenges presently confronting the nation.
"Indeed, the occasion of Easter presents us a great lesson in faith in the Almighty God and the triumph of good over evil, the very reason we must humble ourselves and seek divine intervention for our dear country.
"Our unity is our strongest source of strength as a nation. We must therefore collectively determine to end the bitterness, hostilities and division that keep us apart and seek only the virtues of love, forgiveness, charity and such others that unite us as a people.
"In the same vein, duty beckons on all of us to imbibe a life of constant prayers for our leaders at all levels to be divinely guided against actions and inactions that tend to polarize the people and create tension in the land.
"We must all continue to see ourselves as brothers and sisters and work together towards fulfilling the mind of God who, in His infinite wisdom destined us to live together as a united and prosperous nation, where nobody is molested and where fairness and the wellbeing of all citizens are paramount as guaranteed within the laws.
"On this note the PDP joins in praying for the nation and wishing all citizens happy Easter celebrations.