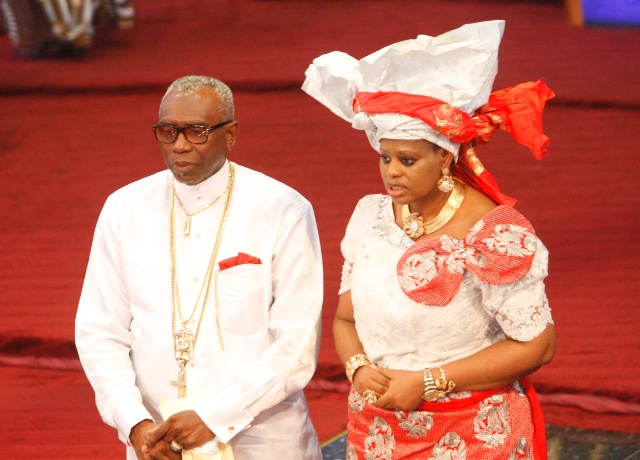 With few months to its forthcoming election, tension is mounting within the Christian Association of Nigeria following alleged plots by President Muhammadu Buhari to install a successor to its current President, Pastor Ayo Oritsejafor, whose tenure expires in July 2016.
This appeared to be a repeat of what transpired during the administration of ex-President Olusegun Obasanjo,
Already, the All Progressives Congress (APC) is said to be interested in sponsoring a pro-Buhari clergy from the North so as to avoid any radical opposition to his administration from the Christian community.
A group of Christians under the umbrella of Christ Redeemers Union, claimed that the Presidency was interested in CAN election for some selfish reasons.
The National Director of CRU, Dr. Ebenezer Olusola Abednego, told journalists
on Sunday
in Abuja, that Christians would resist any plan by the Presidency to instal its in CAN Presidency
He said, "Our determination to resist Buhari and APC in determining who becomes President of CAN is a battle of No Retreat, No Surrender. A top official in the Presidency, who is spearheading the campaign, has started deploying resources for logistics towards ensuring the emergence of a church leader in the Northern part of the country believed to be friendly to Buhari.
"The government official funding some religious leaders in the North who have been recruited as foot soldiers to perfect the strategy. There is tension now in CAN and the action of the Presidency has polarised the association along North – South dichotomy as Northern religious are being lobbied to support the plot."
Olusola explained that the APC government was desperate to ensure the emergence of its candidate in CAN who will lead the Nigerian Christians community.
"We have it on good authority that any leader being installed by the Presidency in CAN would avoid any virulent criticism of the Buhari government and this has informed their desperate to install a leadership that will not be critical.
"But we are vehemently opposed to government meddling into a purely religious affairs and should the Presidency succeed in installing an APC/Buhari stooge in CAN, we will pull out of CAN. We are ready for them, we have it on good authority that some Muslim leaders from the North are behind the plot. But by the power in the name of our Lord, Jesus Christ, every knee shall bow and they won't succeed."
Several calls and SMS the Minister of Information and Culture, Alhaji Lai Mohammed for comments were not replied.