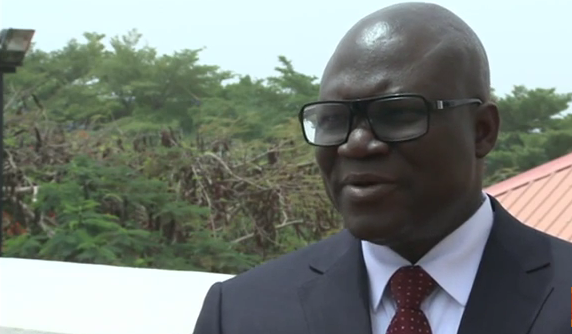 Teachers are the most important persons in anyone's life. Teachers teach us everything that we know. They inspire us. They leave their imprints, almost like genetic imprints in our lives, and those imprints survive forever. They come in different shapes. The teachers in the classrooms, the ones we meet in our life-long journey of searching and probing. The ones who cross our paths and leave indelible marks.
Even more importantly, the ones that do not carry dusters and chalks but whose lives redefine ours, changing us for better, for real. They write and we read their words and thoughts, or we even just hear about them and their works, and we are recruited as disciples for as long as we live. They could be formal teachers or village elders, raconteurs, musicians, dancers, grandmothers and grandfathers or writers and scientists, but they change us all the same, because the truth is that as we grow, we contend with a multiplicity of influences, and we get influenced, re-born, re-made.
All teachers inspire us with words, with methods, with what they say and what they do, and in the process, they help the world to forge ahead, they extend traditions and thoughts, and even if they never get the rewards that they deserve, they remain unforgettable all the same because teaching is one of the most divine of all professions. This then is a tribute to all teachers, all those illuminated souls who give, and nurture, so that others may grow. What has triggered these ruminations is the report of the death in the United Kingdom, this week, of Carol Dawes, a Jamaican-Nigerian mother, teacher, scholar and great influencer, at 84. Nigerian students of the dramatic arts in the 80s and 90s will remember Mama Dawes fondly, particularly her students and colleagues at the Universities of Port Harcourt, Ife and Calabar, and indeed everyone who was privileged to encounter her.
We never know initially, and we may never really know, but we end up knowing as human beings sooner or later, that life is a journey and that every encounter is a potential opportunity for learning, and that teachers are part of that graph.  I have, speaking for myself, been through many journeys and like every one else I am a product of many inputs. I started my own journey with a woman called Iya Ayi, who took me from my parents at a tender age of two, and turned me into a rote-learning machine of alphabets and multiplications and everything else by the age of four. The fable as told was that I was so smart she had to tell my parents that I was ripe enough to go to formal school. There was probably some misjudgment there because today, I am still struggling to prove that I am actually smart.  Many years later, I indeed recall the day I was taken to school and I kept failing the test, that old test of asking the child to put his hand across his head, to touch his ear.
If you could do that successfully, you were good enough to start school, but if your hand kept falling short, you'd be asked to go back home. It was Mrs Adewale's class, Duro's mother, and after every trial, my hand just could not touch my ear. My father had to confess that I was actually under-aged, but he insisted that I was good enough based on Iya Ayi's recommendations.  A quick test was arranged. The purpose was to make me compete with other children in the class. Two different tests, I was told, and I ended up beating the other students, the ones who had in fact spent some time in the class. That was how I started school. I don't want to report that for the first few years of primary school life, I used to pee in my pants or waste too much time before telling the teacher I needed to go to the toilet often creating an embarrassing situation, but I was tolerated because I could get all the questions right, and lead the class.
Iya Ayi, when I see her these days, looks really elderly and tired, but she could teach me the alphabets at that time and was the instrument that got me going. Once school started, my elder brother, Alexander took over and I was never allowed to have peace. As young as I was, I was forced to learn the difference between various figures of speech and to differentiate between gerund and whatever. Every growing day was a punishment. Between my elder brother and my father, Temidire Coaching Class at Oke Bode got added to the bill, and there was a back up, Etiko Gambia Class. I was not allowed to breathe. I was forced to learn whatever was possible. Watching television was a sin. Football was meant for specially supervised occasions, and only with known children. Etiko Gambia was even a boxer.
The real teachers in every home, I am trying to say, are the parents, the patriarchs and the matriarchs, and as it happens it is God that decides what is best: the children of some of the most prominent people in Nigeria have ended up as charlatans, the children of nobodies have sat on the most important seats in the land. What makes the difference is the luck factor, perhaps, but life as we have seen is even far more than the luck factor. There is something extra and it is the teachers, the encounters we make in and out of our classrooms that make all the difference, the people who surround us, whose breath, whose inputs into our lives define us, the manner of our preparation. Teachers make the person. They create the universe into which we step and which we build into a personal whole.
One of them in my space just died. Mama Dawes we called her. She was a for many years a teacher at the University of Port Harcourt teaching Creative Arts alongside Ola Rotimi and others who turned the Crab Theatre into one of the most fertile, gestating grounds for many Nigerians who in later life would become star operators in the media, in advertising, political communication, public relations, drama and so on. Students of the performative arts across Nigeria knew Mama Dawes. Her students talked about her. Her colleagues respected her. In those days, every student of the dramatic arts had the opportunity of being taught by foreign experts who came to the country and willingly helped to nurture a Nigerian tradition, from Geoffrey  Axworthy  to Martin Banham, David Cook, to Dexter and Dani Lyndersay to Orwell Johnson, all the way down.
Mama Dawes soon showed up in my life as one of the readers and assessors of my postgraduate research. My MA thesis was sent to her and Professor Michael O'Neill then of the University of Dublin for independent assessment. Both of them came back with the verdict that the research was good enough to be awarded a Ph.D.  Professor O'Neill told my supervisor, the late Professor Dapo Adelugba that he was willing to accept me as a Post-Doctoral Student almost immediately at the University of Dublin. We started processing the applications. But that didn't go through.
This was in the days of serious minded teachers, and these ones were really serious minded. Professor Femi Osofisan, then Head of Department, and Adelugba were not the best of friends, but they always co-operated when it came to ensuring that every student got the best training possible under their care. They conspired with the external and internal examiners to push me through many extra miles, and get me onto the Ph.D programme. I was like a guinea pig.  I discovered in the long run that even the Professors who had been asked to examine my MA thesis were part of the conspiracy.  The day I saw the final report for the first time, signed by Professors Adelugba, Osofisan, Dan Izevbaye and Akanji Nasiru, I wept, surprised that these "wicked teachers" didn't mean any harm after all! On Mama Dawes, here is an instructive obituary written by Dani Lyndersay who, along with another Nigerian legend, Dexter Lyndersay, was my teacher, much earlier, at the University of Calabar:
      Carroll Dawes, legendary theatre director, scholar and teacher, who is generally recognised as one of the most influential and innovative theatre directors Jamaica has produced, died early on Monday [08.02.16] (on the eve of her 84th birthday) at her home in London, England, after a long illness. Her daughter, Gwyneth Dawes, was by her side. One of the early directors of studies at the Jamaica School of Drama, Dawes oversaw the building of the School of Drama at its present location, produced its first curriculum, and formed its first student company, the National Festival Theatre of Jamaica.
      "A highly celebrated director of what are often cited as definitive stagings of some of the world's greatest plays (from Shakespeare to Ibsen to Brecht) seen in Jamaica, Dawes directed critically acclaimed productions of plays by, among others, Derek Walcott, Dennis Scott, and Wole Soyinka. She left Jamaica in 1977 and relocated to Nigeria, where she taught at several universities, including Ibadan, Ile-Ife, and Calabar. She retired in 1992 and settled in England, where she lived until her passing. Dawes was born Carroll Cecily Morrison on February 3, 1932, in Hopewell, Hanover, to Cleveland Morrison, an education officer and former vice-president of the Jamaica Union of Teachers (now Jamaica Teachers' Association), and Vivienne Maud Morrison, a teacher.
    After completing her education at the St Hilda's Diocesan High School in 1950, she won a scholarship to the newly formed University College of the West Indies. In 1955, she married Jamaican poet and novelist Neville Dawes, and the two had a daughter, Gwyneth, before their divorce in 1957. Dawes would go on to secure her Master of Fine Arts in Directing and her Doctor of Fine Arts in Theatre History at the Yale School of Drama in 1971, and even before this, had built an enviable reputation as one of the most innovative and gifted theatre artistes in Jamaica from 1950 onwards. In 1980, she was the recipient of the Institute of Jamaica's Centenary Medal in Theatre Arts…"
It is a pity they don't quite make teachers like that anymore. Her likes in various disciplines deserve to be identified and honoured by the Nigerian government or the various institutions  they were associated with. There are so many of them, who returned to Africa to make a difference, and whose stories still need to be properly told. Mama Dawes will be greatly missed. Thank you, great teacher. May your soul find peace in the path of eternal illumination.