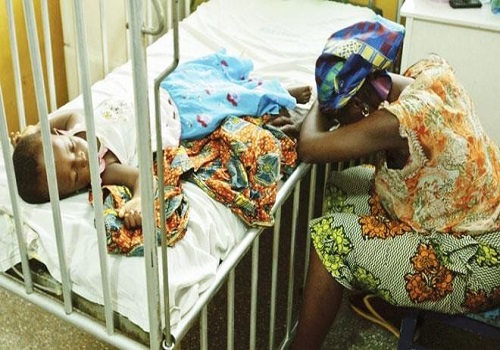 By Amos Igbebe
Fear and trepidation have gripped residents of Asaba, the Delta State capital as the dreaded Lassa fever has found its way into the state. This is even as the state government had last week told journalists that it has put modalities in place to block the entrance of the deadly disease into the state.
The case was reported at the Federal Medical Centre (FMC) where a 65 years old woman was brought from Anambra State for treatment when she was confirmed to be Lassa fever positive.
Her confirmation followed a test conducted at the Specialist Hospital, Irrua in Edo State. The patient has been reported dead at the Federal medical Centre in Asaba.
The entrance of the Lassa Fever to the state has brought to nothing all attempts so far made by the state government to prevent the disease from gaining access into the state.
Although Delta State Government had said it has put measures in place to block the entrance of the disease into Delta, with seven council areas that are close to Rivers and Edo States on red alert, all efforts and media campaigns have failed to prevent the deadly disease from entering the state.
The recorded case has added Delta into the league of states that have been ravaged with the dreaded killer disease which is almost akin to the deadly ebola virus that ravaged the country last year.
A staff of the Federal Medical Centre, who confirmed the patient Lassa Fever positive, said "the matter is a federal government case and we have been banned from speaking on it, only the Minister of Health and the State Commissioner of Health that can comment on it".
In a press release by the state Ministry of Health, the patient, a 65 years old woman from Ifiogwari village, Ayameluhor Local Government of Anambra State came for treatment in Asaba, Delta State.
The release, signed by the ministry's Public Relations Officer, Churchill Oyowe, said she was first admitted at St. Joseph's Hospital before she was referred to Federal Medical Centre, Asaba when her conditioned worsened. The case was confirmed at the virology laboratory, Specialist Hospital in Irrua, Edo State.
He said though two other samples sent to the same laboratory tested negative, the Delta State Rapid Response Team has placed 22 persons who had contact with the confirmed case on surveillance, while five samples have been sent for laboratory investigation.
He said the Delta State Government has already informed the Federal Ministry of Health, Abuja on these developments and the State Governor, Dr Ifeanyi Okowa has provided the necessary logistics to enhance contact tracing and other control measures.