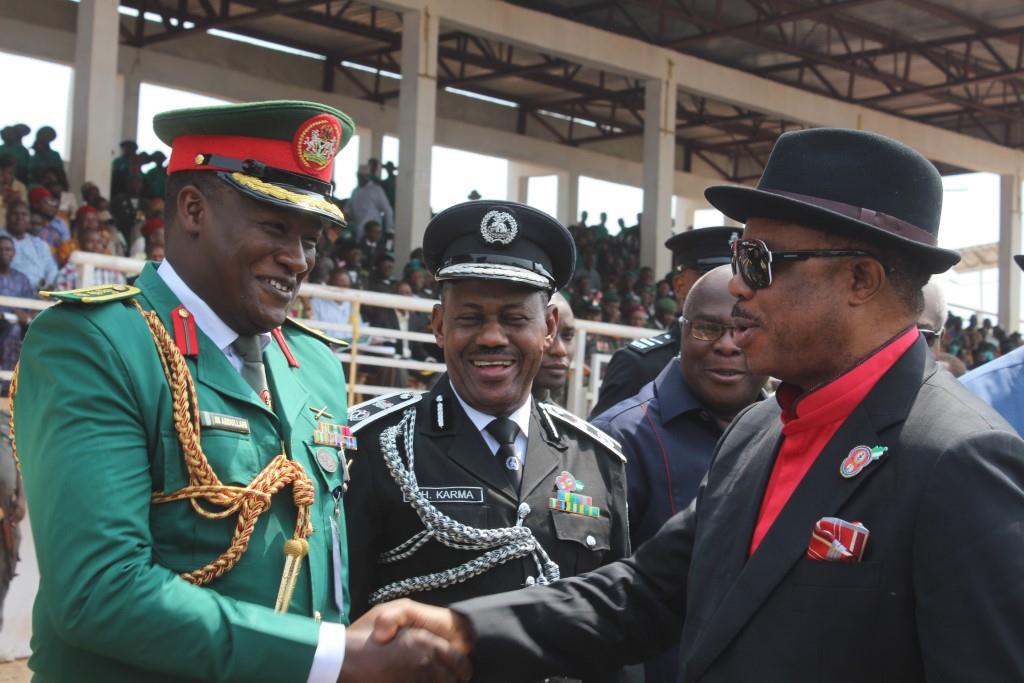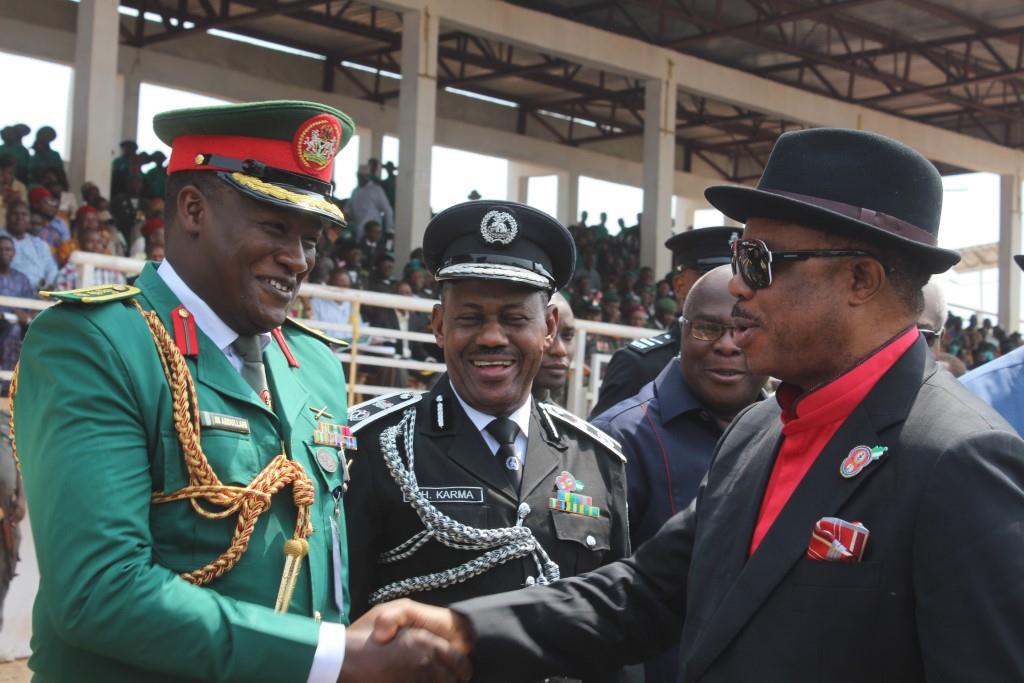 By James Eze (eziokwubundu@gmail.com)
The Governor of Anambra State, Chief Willie Obiano has lauded the Nigerian Armed Forces for curtailing the onslaught of the Boko Haram terrorists to only a segment of the country.
Speaking during the Laying of Wreaths to round off this year's Armed Forces Remembrance Day in Awka, Governor Obiano described the war on terror as one of the most complicated wars known to man and praised the Nigerian Army for gallantly constraining the activities of the terror group to one region of the country.
According to him, "the war on terror is a bizarre warfare! It has defied the genius of many celebrated military strategists and made various superpowers of conventional warfare look ordinary. It is to the credit of our gallant servicemen and women that this virulent affliction has not spread beyond one region of the country."
Assessing the overall performance of the Nigerian Army from Independence Governor Obiano further observed that, "since the dawn of political independence, the Nigerian Armed Forces have proved to be the Noah's Ark of our national unity; saving us from the endless storms that test our resolve to stand together as one, indivisible entity.  This has often come at a great price. It was in tribute to this supreme sacrifice that Thomas Jefferson, one of America's Founding Fathers, once observed that "the tree of liberty must be refreshed from time to time with the blood of patriots."
He therefore reasoned that Nigeria's unity and the freedoms that Nigerians enjoy as citizens of a sovereign nation are preserved by the blood of brave men and women who lay down their lives on a daily basis to guarantee them.
Governor Obiano further observed that, "Time and time again, History reminds us that for every story of great nationhood there is an intimidating narrative of wars, conflicts and bravery.  The Nigerian experience follows this same trajectory. Our service men and women have willfully laid down their lives for a better Nigeria, a better Africa and a better world!"
He lauded the exploits of Nigerian soldiers in peacekeeping operations  in the Congo and in Liberia,  Sierra Leone, Sudan, Cote D' Ivoire, Burundi, Sudan, South Sudan, Guinea Bissau and Mali; thanking them for preserving Nigeria's freedoms and the freedoms of Nigeria's neighbours.
"So, as we lay our wreaths before the statue of the UNKNOWN SOLDIER across the country today, we honour their memory, their bravery and their valour. But perhaps more importantly, we acknowledge the priceless blood that they shed to nourish the tree of liberty," Governor Obiano maintained.
Earlier in the ceremony, the governor had inspected a guard of honour mounted by the members of the Nigerian Armed Forces.
In attendance at the event were the Deputy Governor of Anambra State, Dr. Nkem Okeke, members of the State Executive Council, members of the Nigerian Legion, prominent traditional rulers and stalwarts of the All Progressive Grand Alliance (APGA).