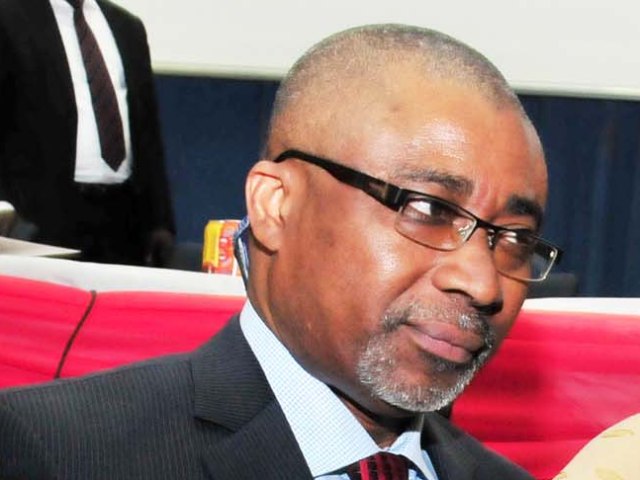 As the Legislative Houses Election petition tribunal is set to deliver judgment on the Abia South senatorial contest, candidate of the All Progressive Grand Alliance in the March 28 National Assembly elections, Chief Chris Nkwonta has said he is sure of victory against the PDP candidate, Senator Enyinnaya Abaribe.
Sources told 247ureports.com that the election petition tribunal has adjourned for judgment as the parties adopted their written addresses on October 2nd, 2015, in the contest which cut across six  local government areas of Aba North, Obingwa , Ugwunagbo, Aba South, Ukwa East and Ukwa West, which make up the Abia South senatorial zone.
Nkwonta, who spoke to our correspondent, expressed total confidence in the Tribunal to deliver justice in the senatorial election which he said was manipulated to favour his opponent.
According to him, "I'm sure victory will be mine because I won the election. Im very optimistic that at the end victory will be mine.  I brought out some of the issues that had not been brought to the fore because I won the election. As at the time they were collating results, five local governments out of the six local governments in Abia south, I was leading with 25,164 votes, and then the result of Obingwa came last because they were waiting to know the extent to which they were going to manipulate and when it became obvious that I was already leading with over 25,000 votes that now enabled them to determine how to rig.
"If you look at the result sheet, you will see all manner of mutilations, doctoring of figures because it is strange that in one local government where there are about 98,085 registered voters, 78,410 were accredited and they all voted within 3 hours. 78,410 is about 80% voter turnout, whereas in Aba North with over 184,000 registered voters and Aba South with over 182,000 registered voters which are densely populated urban areas, they were only able to accredit 43,000 each.
"If you look at the number of accredited voters which shows that there were 26,996 accredited voters in Obingwa. So how did they have about 78,000 people voting? Again, how could that have been possible? Even along the fact that there was manual accreditation, if you look at the time for accreditation, which was about 12.30 to 1pm, was it possible for over 50,000 people to be accredited manually? It is unbelievable. This tells you that what happened in Obingwa was just a mere allocation of votes to my opponent. I defeated Senator Enyinnaya Abaribe in all the six local government areas of Abia south including his local government, Obingwa."
"I believe I have proved my case beyond doubt on how I was denied victory. The people of Abia South desired a change in 2015 and voted for me.  I would never have gone to the tribunal if I m not convinced that I won the election. My opponent is jittery because he knows I won the election.Abaribe's time at the senate will soon be over."
Nkwonta lamented that were it not for the manipulation of votes in Obingwa, Abaribe will not be at the senate and accused him of seating on a stolen mandate.