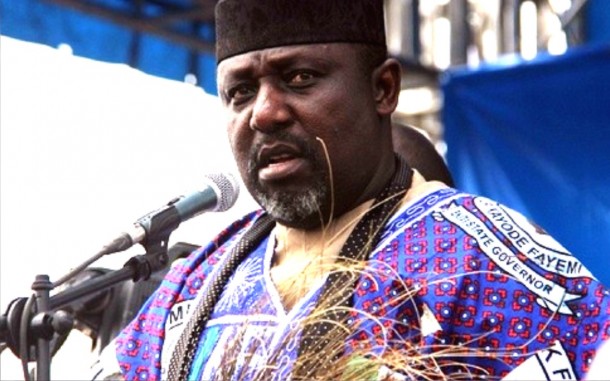 * As Okorocha asks them to start up private businesses
The shambolic state of the economy of Imo State was brought to the fore yesterday when some local government chairmen of the All Progressives Congress, APC, fought openly over the sharing of N30,000 given to them as lunch.
The money was given to the party chairmen by a party leader yesterday during a closed door meeting with party executives and it amounted to N1000 each to the 27 LGA party bosses, but the sharing of the remaining N3000 became a serious problem among some of the APC members who insisted that the money be equally shared also.
As a result of that, squabbles broke out among the party chieftains, who accused the state governor of withholding their stipends and not fulfilling the promises he made to them before the governorship election.
One of the angry chairmen, who was involved in the scramble, told newsmen in confidence that "we came from various LGAs where we live. Even though we have vehicles given to us by the governor, majority of us could not even afford to fuel the vehicles and we managed to come here to answer the man (Governor Okorocha), but he messed us up and still promised to fulfill his promises to us without giving us any kobo. You should have been there to hear the stories he was telling us as if we are still enjoying him.
"Now, one of our party leaders just gave us N30,000 because we told him that some of us did not have transport money to take us back home. Now, after sharing the money, somebody wants to take the remaining N3000 and some us refused".
Meanwhile, Governor Rochas Okorocha has charged the executives of the APC at all levels to ensure they start up any business if they did not have any before now.
Speaking at a closed door meeting with the party executives, the governor was said to have told them that party politics should be a hobby and that they should not expect to always be given money as politicians.
According to some of the party chieftains who participated in the meeting, Okorocha said not having a second address as politicians would make them be prone to corruption.
Okorocha, who refused to pay the executives their stipends in the last eight months, also promised to pay them as soon as possible, but insisted that they should go and find something doing.
Reacting to the governor's charge, one of the party executives fumed at the governor's charge as a way of telling the party executives that they are irrelevant after helping him win a second term.