From Ejiofor Eze,

Members of the Indigenous Peoples of Biafra  (IPOB) whose members were said  to have been shoot and killed

Sunday

afternoon by men of the Nigerian Navy at Onitsha, the Anambra State commercial hub were still licking their wounds.
There were conflicting figures about the casualties following the opening of fire on the IPOB members who said to be evangelising  to the people about the actualisation of Biafra.
Some sources said that as many as 30 persons were shot dead, while other sources said no fewer than 10 were  allegedly killed when the Naval team from the Odekpe Naval Post, who posted to Uga junction opened fore on the members of IPOB near Premier Breweries Onitsha along the Expressway.
A member of IPOB who was  an eyewitness but pleaded anonymity said that several other of their members were  injured following the attack on them by the Navy, saying that the dead bodies of their colleagues and the injured were taken to the Borromeo Hospital in Nkpor, near Onitsha.
The source said that they started the match from Mgbuka Obosi through Owerri Road to Nkpor, then back to Upper Iweka and was heading to BridgeHead, when a detachment of Navy personnel at Uga, Junction opened fire on them, killing and injuring several number of their members.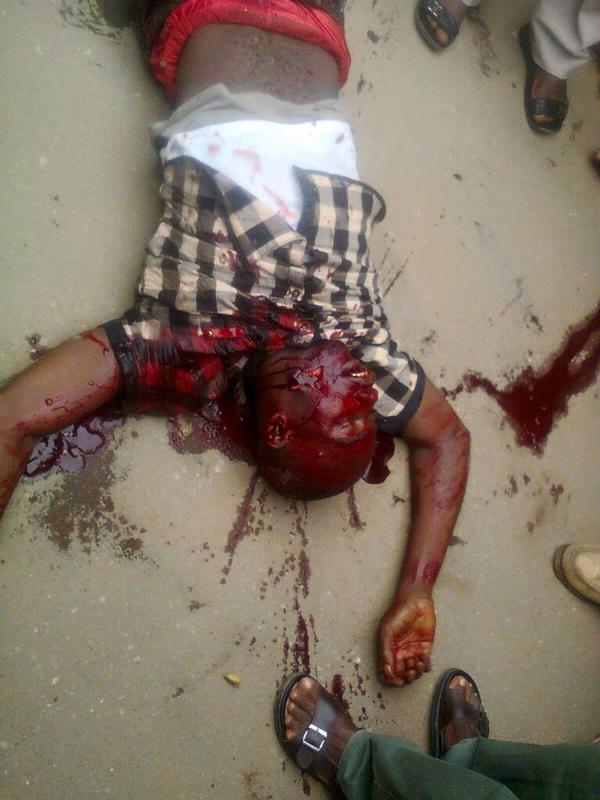 He said the IPOB  members numbering about 3,000  remained calm  in the face of obvious provocation, insisting that nothing warranted  the unprovoked attack on the innocent people.
However, a top official of the group Daniel Nzekwe said that he so far about five of their members were killed in the attack, but stated that he was still visiting the hospitals where injured ones were taken to  ascertain the actual figure of their dead members.
All efforts to get the Commanders of the Nigeria security outfit in Onitsha, especially the Commander of Odekpe Naval Post as his number was ringing engaged.
Palpable tension is however building up in Onitaha, following the incident especially eyewitnesses confirmed that the attack was unprovoked and unwarranted.