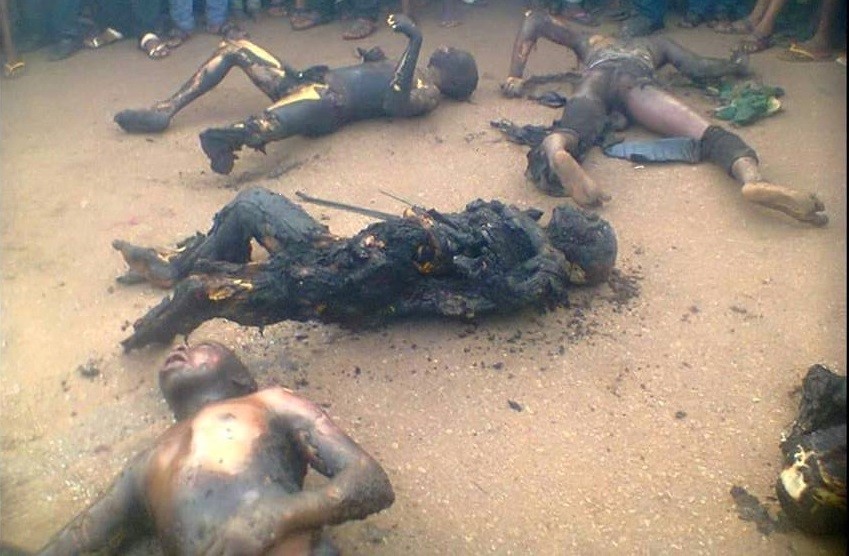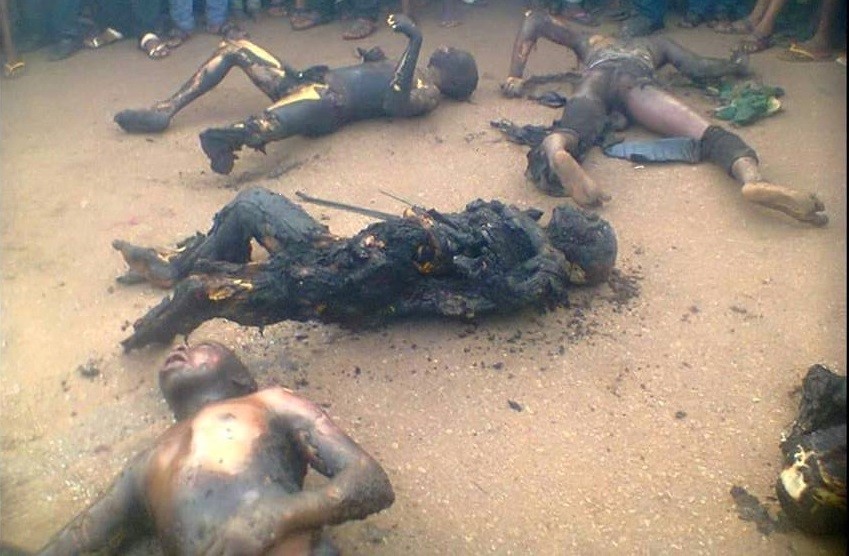 *gov Obiano weeps, mobilizes police, helping hand
At least 69 persons were late yesterday burnt to death when a tanker fully loaded with Premium Motor Spirit(PMS)otherwise known as petrol lost control on the Upper Iweka axis of the Enugu-Onitsha dual carriage way and crashed into the Asaba Motor Park at Upper Iweka area and burst into flames.
Loading ...
Gov Willie Obiano who rushed to the scene alongside the state Commissioner of Police in company with other top government officials wept at the site of the carnage.
While commiserating with the families of the deceased, Gov Obiano urged them to take heart and promised to pick the medical bills, and to give adequate and proper medical attention for all those injured in the crash.
The 40ft petrol tanker which according to an eye witness lost control while descending the long slope from the 302 Military Barracks Onitsha gate end of the ever busy Enugu-Onitsha Federal Highway rammed into about eleven other vehicles mostly commuter buses and motorcycles inside the Asaba Garrage and exploded into flames.
Officials of the Nigerian Red Cross Society, Federal Road Safety Corp(FRSC) and the police, as well as other security agencies were quickly drafted to the scene to render help to the victims, especially the injured.
According to the Red Cross chairman, Prof Peter Emeka Kathy "we have sixty nine persons burnt to death as at now. There are about 30 other casualties…"
He confirmed also that the 69 corpses, most of which were burnt beyond recognition have already been evacuated to various mortuaries in Onitsha, including the nearby Toronto Hospital, St Charles Borromeo Mortuaries and others within the city.
He blamed the high casualty figure on the resultant fire, on the "recklessness of the tanker driver who lost his break descending the hill from Boromeo and Army Barracks end of the Onitsha Enugu Express way toward Upper Iweka, instead of him looking for a wide gutter to break his vehicle he veered into a park where passengers were loaded in the vehicle and most of the people that did are passengers inside vehicles in the park".
"If the driver of the tanker is a life we will ensure that he is arraigned in the court because it is a multiple murder, he was reckless, he knew he was well loaded with petrol and yet he decided to direct his vehicle into a motor park does, he does  not care for human lives, how can you veer into a park where you know people were filled in the buses when the road is wide enough for you to control your vehicle".