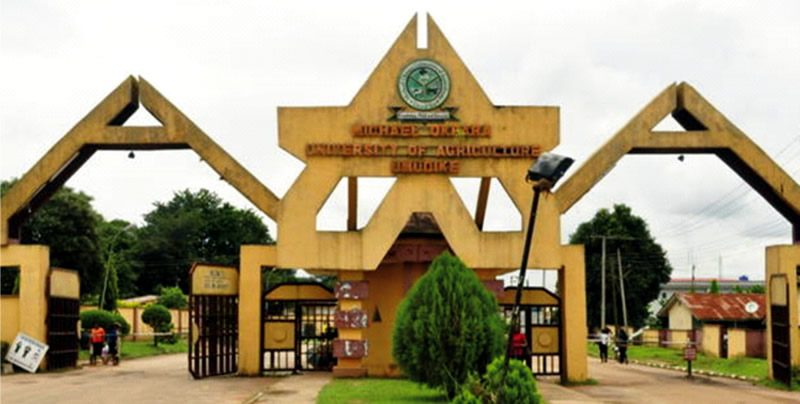 Students of the Michael Okpara University of Agriculture, Umudike, Abia state have cried out to the Vice Chancellor of the University, Prof. Hilary Edeoga to refund the N60, 000 accommodation fees they paid to the coffers of the institution.
The students who were mostly from the 100 level said the university authorities collected N60, 000 accommodation fees when they were processing their registration formalities but were yet to be allocated halls of residence , a year after they paid the fees.
A student of Microbiology department in the institution, who gave her name as Chichi Obasi told our correspondent that the university made it compulsory for all first year students to pay for accommodation fees, but have not been able to provide hostels to students.
According to her, "when I got admission into Umudike, I didn't want to live in the school hostel but was informed that it was compulsory for all first year students. I paid for the accommodation but have not been allocated a room till date. The university should refund our money or allocate a room to me."
Another student who preferred anonymity accused the Vice Chancellor of subjecting the affected students to hardship by refusing to refund the money they paid for the accommodation and allocate halls of residence to them.  "I have paid the accommodation fee of N60, 000, but I have waited to be allocated a hall for a year now. My parents are complaining, it has been very difficult for me because I had to source for another money to share an apartment with a friend."
247ureports.com
gathered that the university authorities have told the students who are yet to be allocated halls of residence to be patient as they will be considered for the next academic session.
When contacted, the Head of Public Relations and Protocol of the University, Onyinye Ralph-Nwachukwu said she was in a meeting and promised to get back to our correspondent, but never did as at the time of filing this report.