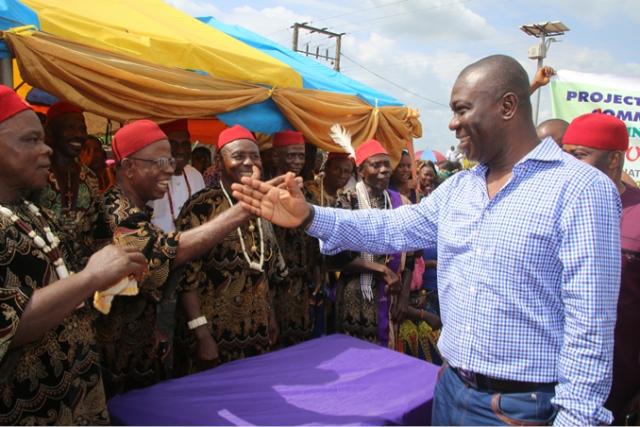 If information reaching
247ureports.com
is anything to go by, then the deputy senate president, Senator Ike Ekweremadu may be emerging as the next senate president of the nation's upper chamber.
Senator Ekweremadu was seen yesterday driving into the Imo State government house with his convoy after attending a memorial service of Hon. Chidi Nworgu's father in Nkwerre
on Sunday
.
He was said to have engaged in a 90-minute meeting with Governor Rochas Okorocha of Imo State on the need for the senate president to be zoned to the South East Geo-Political Zone, who may have lost the opportunity to produce the next Senate President of Nigeria for not returning any member of the All Progressives Congress, APC to the senate.
It was learnt that the non-availability of any ranking APC Senator from the region to take the slot of Senate President might compel APC to zone the slot to the North Central.
But, according to government house sources, Ekweremadu was said to have impressed on Okorocha to use his position as the chairman of the APC governor's forum to attract the senate president's seat to South East region.
He was said to have told Okorocha that he would emerge the best choice given his rich background and experience.
It was not clear if he had made his intention to dump his party, PDP for APC, however, the source said his body language showed that he was ready to leave PDP if the APC would not abandon the Igbo.
APC has so far won no fewer than 65 seats in the last NASS election pushing PDP with 44 Senators to the second position in the upper legislative chambers.