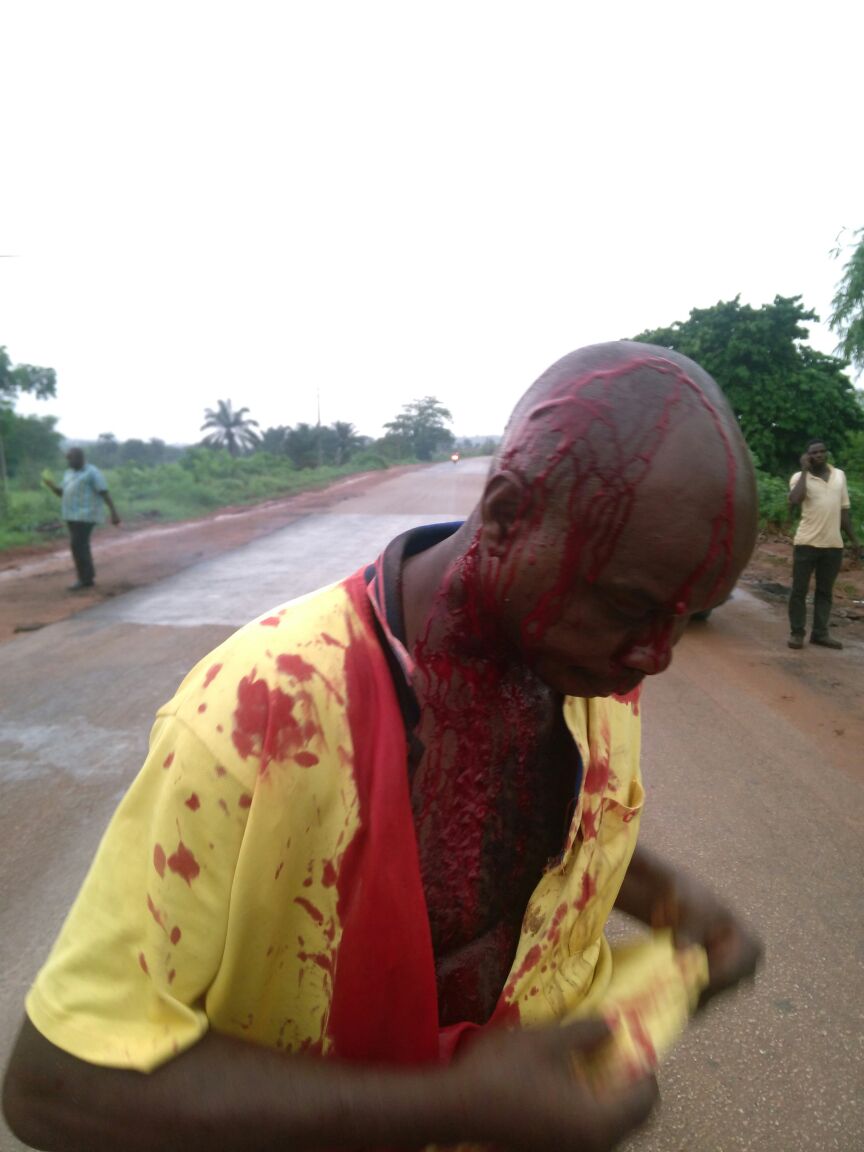 Members of Omambala youths forum, a non governmental organisation in Anambra state were attacked yesterday, April 11th 2015 by hoodlums as they were assisting INEC officials to ensure there is peaceful poll in the state. This took place in one of the local government area in Anambra state by group believed to be working for PDP in Anambra east local government area of the state.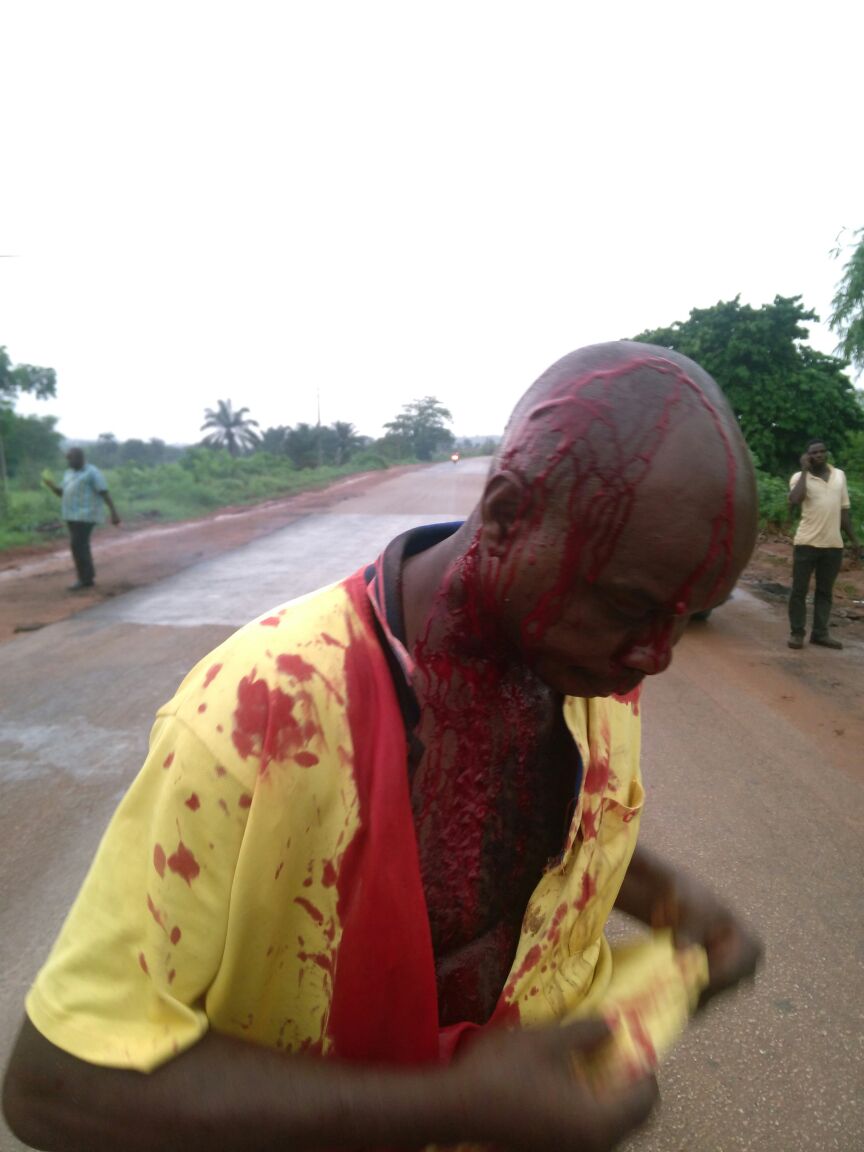 The attack came as they were resisting the anti APGA thugs from making away with sensitive electoral materials.
Attached is picture of one of the seriously injured member of Omambala youths forum and a bus belonging to the youths forum was reportedly destroyed by the anti democratic group who are determined to win the Anambra state house of assembly election by all evil means available to them.
The injured victims of the Omambala youths forum are currently receiving treatment in a hospital (name with-held) in Awka the Anambra state capital.
It is a time for the Nigerian political elites to embrace peaceful political election as mandate belongs to the electorates whose rights to choose their representative ought to be respected during an election.
This act of bloodshed during elections should widely be rejected by the youths and people of Nigeria as election violent has no positive profit for the oppressors and the oppressed.
Elective positions are meant for those who are willing to become servant of the people by positive representation and one wonders if anyone steals a mandate to serve, if he actually had done so in order to serve the masses or for his personal insatiable pursuit for ill gotten wealth.
There is a need to set up an educational sector where politicians are to be informed on reasons for political representation in the world over. How can a human kill and destroy properties forcing him or herself to serve the people.
I encouraged political actors to embrace peace before, during and after election so that we can afford to live in a comforting environment.
Political representation is not and should not be seen as an avenue for wealth maximization.
How can one be killing the innocent and law abiding citizens he is meant to represent.