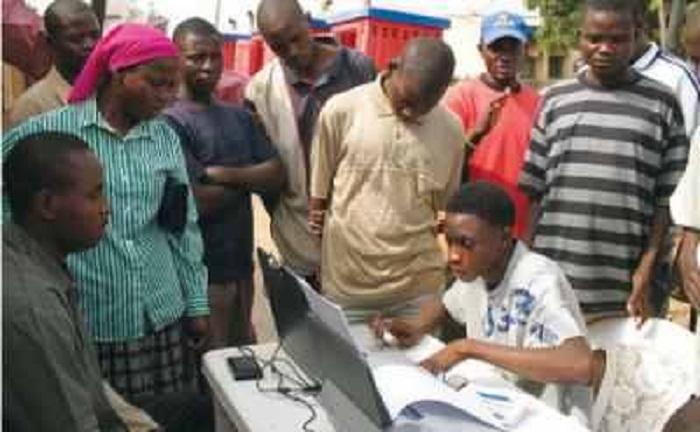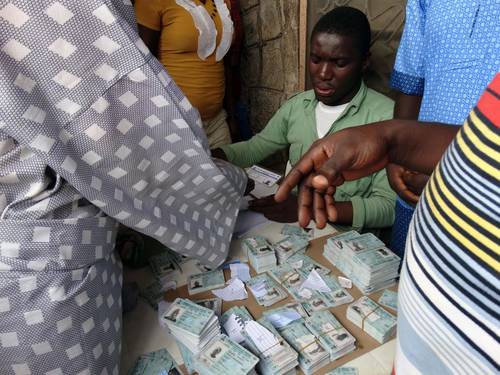 Professor Attahiru Jega's Independent Electoral Commission (INEC) appears to be deliberately misleading Nigerians and the international community by claiming "we are ready for the election", whereas in actual fact, the Commission has met barely 50% of the prerequisite preparatory statutory requirements. Rather than courageously admitting that the Commission was not ready for the February Polls, it chose to pass the buck to the Government by blaming security concerns expressed by the Service Chiefs. Fact is: INEC was nowhere near being ready to hold the elections in February even if security situation was right. This point is crucial  and needed to be proved so that INEC would not have to cite security challenges in March.
Truly, the impact of Boko Haram seen in ongoing terrorist attacks and killings of Nigerians by Boko Haram have disrupted daily life in Borno State,  and several local government areas (LGAs) in Yobe and Adamawa States. The presence of Boko Haram poses a political risk in that not conducting polls in significant parts of a region viewed as the stronghold of one of the contesting parties, even if for reasons of insecurity, would mean the disenfranchisement of a large number of voters. This would well call into question the legitimacy of the election in the eyes of the population, not only in the affected states but beyond. According to INEC, the three states have a cumulative total of approximately 4.5 million registered voters (Adamawa 1.5, Borno 1.9 and Yobe 1.1 million). The implication of this is that apart from not being able to return the Governors for those States, Houses of Assembly members and the federal houses, if elections do not hold in those states, the winner of the Presidential Poll would have to score at least 1 vote more than 4.5 million over the runner-up for a return  to be legally possible. In this close call presidential race election, it quite a huge risk to ignore the huge improbability.
Furthermore, in the north east geopolitical zone, a number of LGAs are inaccessible because of insecurity caused by Boko Haram. The presence and seeming control of territory in these states by Boko Haram has resulted in the internal displacement of thousands of people (IDPs). Advocacy for steps to be taken to facilitate IDP voting has yielded some results as INEC is facilitating IDP voting. Nigerians recognize that it is imperative that their fellow citizens already traumatized by terrorist attacks be afforded the opportunity to exercise their constitutional rights even if it is to serve mere psychological boost.
Apart from these security concerns, the real problems besetting this election are with INEC itself – its inability to conclude any of its major plans and put in place certain lawful stipulations. Let us look at some of them one by one to ascertain the actual preparedness of INEC and the veracity of their claim. INEC introduced a biometric registry and machine-readable permanent voter cards (PVCs) to curb fraud and duplicate registrations. This is good if it is not muddled up, though some critics of INEC argue that there are no legal provisions for INEC to require a PVC (in lieu of a temporary voting card), and that the biometric features of the PVC go beyond minimum requirements of the law.
Fact is: millions of permanent voter cards (PVCs) have not yet been distributed by INEC. Although INEC moved the distribution of PVCs from the LGA level down to the level of wards, it was rather too late when it did. Contrary to the claim of Jega, as at February 5, PVC distribution stood:
Registered. Voters – 68.8m
Printed and Delivered – 66.3m
Yet to be Delivered – 1.3m
Stolen to be Replaced – 1.1m
Collected – 45.09m (65.8% of registered voters)
Not Yet Collected – 23.71 (34.2 of registered
Voters)
Yet, Jega kept screaming ,"We are ready for election". What then was INEC planning to do with the over 22 million Nigerians who were yet to collect their PVCs for no fault of theirs? Commission simply planned to pass them off as Nigerians who are unwilling to collect their PVCs and those dead. This is most unfortunate since all televisions houses in Nigeria keep airing millions of Nigerians who throng the collection centers  daily without success. It was openly alleged that some were made to pay bribes, some were even denied collection where it was perceived that such would-be voters are favouring the candidate from the 'wrong' political party, especially non-indigenous who could be sorted by names.
INEC has made building a credible  data base a rocket science, whereas GSM Service Providers  and Nigerian Banks'  ATM services have more subscribers than registered voters and yet they deliver near perfectly. So the inability of INEC to organize a credible electronic register is curious and shameful, to say the least.
Similarly, INEC blandishes the voter card readers (VCRs), a handheld machine that will be used to scan the biometric voter cards. Truly, this too is an innovation in Nigeria since it could strengthen the integrity of the voting process if sincerely pursued. However, full procurement of all the VCRs was said to be still underway as not all card readers had been delivered to INEC as at the day Jega postponed election. This is aside the time required to replace card readers that malfunctioned on trial as many of them proved in days that followed.
INEC had viewed the card reader as a confidence building measure that would allow the commission to track the number of accredited voters and make sure they match the figures to be reported on the results sheet. Yes, great thinking, but question is: has INEC addressed the apprehension of most Nigerians about what would happen should the remaining VCRs yet to be delivered, or should many of these new machines malfunction on election day?
Apart from testing each and every one of these card readers to ensure that they are in good working condition, the ad hoc staff ought to be trained in their use to avoid disaster on the D-day. This wasn't done also, as test run in the FCT where INEC headquarters is domiciled commenced 2 days after the postponement, with very disappointing results, as many of the card readers were said to have failed. Yet, Jega days before, claimed his Commission was ready for the election.
While INEC has specific plans for recruiting and deploying 700,000 ad hoc poll workers that would include current and former members of the National Youth Service Corps and students in tertiary education institutions, the training of these workers had yet to begin as at the day Jega postponed. Some of the ad hoc staff were scheduled for training on Saturday 14th and Sunday 15th February, an irrefutable evidence that training had not been completed if started at all.
Apart from the issue of shoddy PVC distribution, Voters Registers, by law, must be displayed in all designated places in the States and the FCT. As at the day Jega was addressing the Council of State and the day he announced postponement, no state had received the voter register. And it is not just sending the registers that matters; voters and political parties ought to make observations, claims and objections, which must the rectified by INEC before the polls. This wasn't done too. Yet, Jega and INEC were ready for the polls.
INEC has 6 weeks to redeem itself and be ready for a complete Operation. INEC as at that day was not in a position to hold a valid election throughout Nigeria since it had not met the minimum requirements stipulated by the laws governing elections in Nigeria. It was therefore wrong of the Commission to unashamedly claim it was ready whereas it  was not. The Commission should bear in mind that, according to a recently released Gallup poll,  the confidence of Nigerians in it has been greatly eroded since 2011, when it was 51% and only 13% in 2014. If this laid-back attitude of the Commission continues, the confidence level may take a plunge to ground zero. However, the situation is still salvageable if the Commission takes urgent  and ingenious steps towards  redeeming its credibility, which has been suffering. This way, it will also stave a constitutional crisis, which may inevitably result if it fails eventually.
Law Mefor, Forensic Psychologist and Journalist, is National Coordinator, Transform Nigeria Movement (TNM) , Abuja; email:lawmefor@gmail.com.