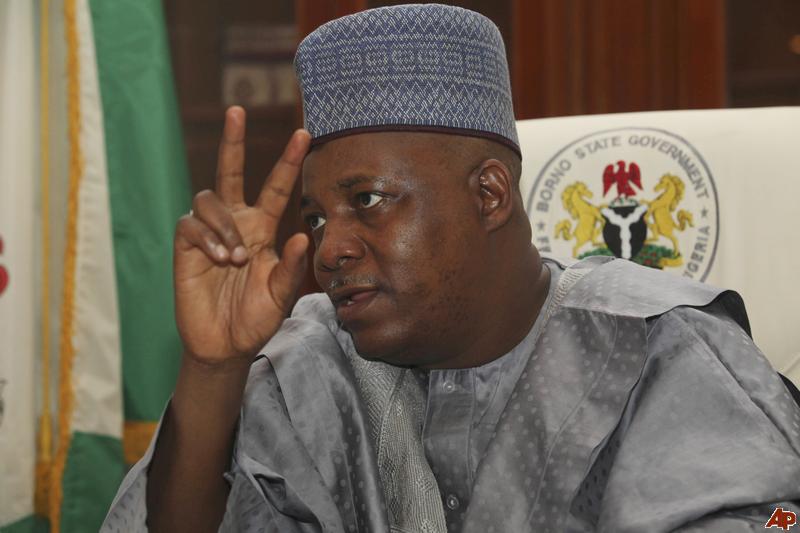 Governor of Nigerian northeast Borno State, Kashim Shettima has appealed to youths in the area not to attack the campaign train of President Goodluck Jonathan who is billed to be in Maiduguri, the state capital for his presidential campaign ahead February 14 election.
Shettima who is also seeking re-election like Jonathan but on the platform of the opposition All Progressive Congress (APC) warned his supporters and party members against attack on the convoy or campaign of the ruling Peoples Democratic Party (PDP) presidential candidate and Nigerian president.
"From what I have read or heard in the media, there has not been any issue of such in any APC controlled States visited by the President and Borno should not be an exception.
"We have political differences and our differences are legitimate and based on the principles of our political parties and what we stand for. But we must remember that His Excellency, Dr Goodluck Ebele Jonathan, GCFR, is the President of the Federal Republic of Nigeria and as citizens of this country, we have an obligation to respect his office and his person," the governor said through a press statement made available to journalists in Maiduguri.
Angry youths had attacked the convoy of President Jonathan in northwest Katsina State and northeast Bauchi early in the week, both PDP-controlled states.
However, Borno Governor Shettima warned that such incident should not be allowed to occur in his state control by the opposition APC, maintaining it would amount to disrespect to the person and office of the president.
"Our millions of citizens who support the APC in Borno State and our Presidential candidate, General Muhammadu Buhari and anyone that supports me or any of our National and State Assembly candidates in the State, should shun any act of violence, intolerance and unlawful political behavior before, during and after the President's visit and should remain law abiding citizens of Borno State as our laws, norms and values demand.
"Disrespecting the President's convoy will not help the APC and Gen Buhari in any way, rather, it will provide ample basis for his and our political opponents to blackmail him and the APC. Any true admirer of Buhari should translate his or her admiration to massive support for him when he visits Maiduguri to launch his Presidential campaign at a date that will soon be made public," he said.
He urged APC and Gen Buhari supporters not to show any act of disrespect to the President and members of his entourage. "Anyone who supports the PDP and the President's re-election bid should freely support him in exercise of his or rights. Anyone who doesn't share the PDP's ideology and that of the President has the option of minding his or her business without any compulsion and this is legitimate but there must be no acts of intolerance. It is the right of every Nigerian to associate with any of the registered political parties in this country," he said in the statement.
President Jonathan visited Maiduguri on January 15 to meet with military troops deployed to the area to quell Boko Haram insurgency. He also visited displaced victims of Baga and Doron Baga, raided by the insurgents recently.