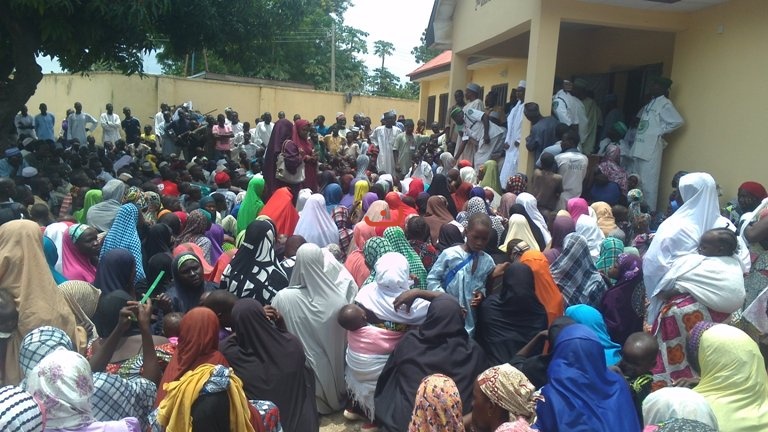 Kala-Balge local government council occupied by Boko Haram since late August, 2014, in Central Senatorial District of Borno State has distributed foodstuffs to displaced persons who are currently taking refuge in Maiduguri, the state capital.
Caretaker Chairman of the council, Alhaji Alifa Bukar Rann, who distributed the food items in Gwange area of Maiduguri metropolis, said only indigenes of his council will be given the donation.
Shortly after the distribution of food items, Rann expressed gratitude to Governor Kashim Shettima for his untiring support to displaced persons not only from his area but from all the state.