Patrick, Lagos
Speaker of the Lagos state House of Assembly, Hon. Adeyemi Ikuforiji has paid a 'thank you' visit to the Diocesan Bishop of Lagos Diocesse and Dean Emeritus, Church of Nigeria, Anglican Communion, The Most Reverend Dr. Ephraim Adebola Ademowo for his support all through the period of his trial in High Court by the Economic and Financial Crime Commission (EFCC) for money laundering.
The Speaker who was accompanied by his wife, Pastor Mayowa told the Bishop that he appreciated his support in the last three years of his trial at the High Court. "You always assured me to be calm and to pray and that God would take control and indeed God took control as you rightly said", Ikuforiji said.
He informed Ademowo that himself and his wife are part of the Anglican family because they both wedded in the Anglican church 29 years ago, "so we see you as a father and we are happy to be with you. I thank you for all that you have been doing, for your support and assistance and also for your support and assistance to government of Lagos state, we say a big thank you and we solicit for your continuous support.
"I am sure with men of God like you and a few others who stand solidly behind the government of Lagos state we can continue to be hopeful that God in his infinite mercy will take us to a higher height", Ikuforiji said.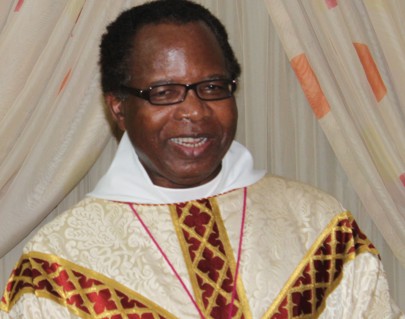 Responding to questions from journalist , Ikuforiji said, "I deem it fit to come and say a big thank you to our father here for the support he personally has given me over the years, since the issue of the EFCC, investigations and the court came up he has always supported me with prayers, good words, he is always counselling me.
"And the fact that he also showed clearly he trusted my person, he believes I was not the type that detractors were trying to paint before the world. And he was always reassuring me that he knows that God will vindicate me at the end. And I think now that the Court has given its ruling, I think it is right and proper to come and say thank you daddy for the support and that is exactly what I have done and that is why my wife is here with me to say thank you to him", Ikuforiji said.
Welcoming the Speaker earlier to his residence, Bishop Court, Marina, Bishop Ademowo congratulated Ikuforiji over the outcome of his case with the EFCC, adding that the speaker is somebody who is close him and has only come on a courtesy visit. He prayed with the speaker.