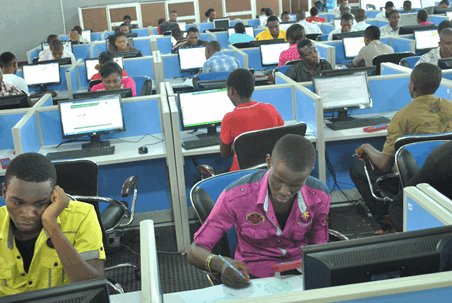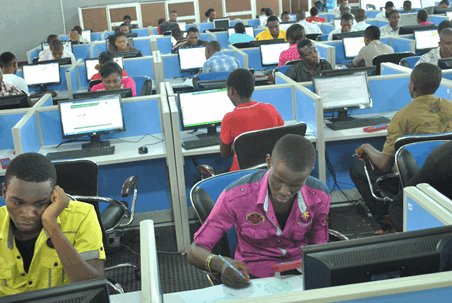 Federal Government Tuesday pegged the Joint Admission and Matriculations Board (JAMB) cut-off marks for 2014 admissions into Universities at 180, while Polytechnics and Colleges of Education(COE)were placed at 150 respectively.

The cut off points were arrived at on Tuesday, after the 5th Combined Policy meeting on admissions to tertiary institutions held at the National Universities Commission.

Supervising Minister of Education,Nyesom Wike who declared the meeting open frowned at the inability of most tertiary institutions to utilise their admission quota.

Wike however said in view of efforts to boost access, institutions which fail to utilise their admission quota for 2014 will be sanctioned.

He reiterated Federal Government's commitment to the development of ICT training, which he said has already been inculcated as part of the standard curriculum at the secondary school level.

"I have been brief that despite the rising demand for higher education vis-a-vis the availability of a large number of qualified candidates,some institutions did not fully utilise the admissions quota approved for them by relevant regulatory agencies in 2013.

"This disservice to the Nigeria child is totally unacceptable,in line with efforts of the federal government to improve access,let me urge you all to with effect from today,work assiduously to ensure that all admission spaces in your institutions for the current year are fully utilised within the approved time frame,"he stated.

Registrar and Chief Executive of JAMB,Dibu Ojerinde in his presentation gave a statistical run down of candidates preference for tertiary education.

He said after the conduct of the 2014 Unified Tertiary Matriculation Examination(UTME) candidates who applied for degree awarding institutions or universities totalled 1,584,348 representing 97.070, NCE applicants totalled 25,767 representing 1.579, ND a patlry 22,072 representing 1.349 while NID had just 46 representing 0.003.

Ojerinde wondered while Nigeria's educational system has consistently failed to embrace technical education in its quest for industrialisation, saying the British which Nigeria copied the polytechnic education from now award degree in all its polytechnics.