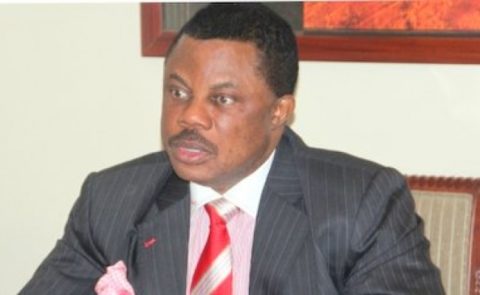 From Nweke Nweke, Onitsha
The perception of the intending invasion of the major markets in Anambra State, Onitsha Main Market to be precise by the deadly Boko Haram sect has filtered into the ears of the security apparatus in the state just as Joint Tasks Force made up Army, Navy and police has commenced joint patrol.
Information reaching 247ureports from the state had it that the traders in various markets in Anambra State today trade in fear of been attack by the Boko Haram sect any time from now by the people who hate their own lives only to destroy others.  It was gathered that it would be possibility of the insurgents bombing Niger Bridge should the security agencies go slumber.
The patrol vans in fearful move were sighted along New/Old Market roads, Iwka Road, inside Onitsha Main Market, Niger street, notorious Upper Iweka,  Awka road, Onitsha-Enugu road all in Onitsha as well as Owerri road.
Efforts made to speak with the leader of the Joint Tasks Force by 247ureports during their patrol in Onitsha when confronted hit at the rock but unconfirmed source said the JTF were mobilized to be on alert to avoid taken unaware by the nation's known enemies, adding that the JTF have been directed from above to ransack every nooks and crannies aimed at not leaving any stone unturned.
Commenting when contacted, the Commander, Onitsha Zonal Vigilant Group, Chief Chinedu Ihinkor, Known as Okpompi however urged the traders not panic, describing the rumour making round in Anambra State as the act of the cowards. He however called on the traders especially in Main Market housing his office to their normal business with the assurance that nothing is going to happen.
Also commenting, Superintendent of Police, SP Ahmed B.N who hold brief for the Ontisha Area Commander, Mr. Benjamin Wourd said the patrol was necessitated by suspected attempt by the hoodlums to storm the state via Onitsha. He called fo calm and urged all to go about their normal business, stating that they are in control.