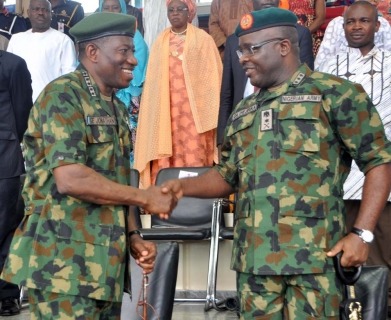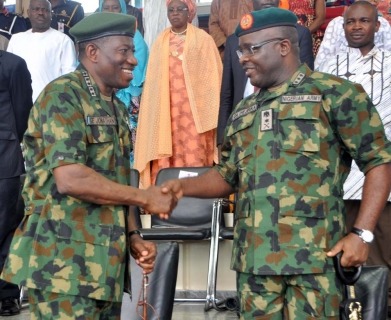 President Goodluck Jonathan has stopped the Ilubirin Foreshore Housing Project being embarked upon by Governor Babatunde Fashola.
Governor Fashola disclosed this Wednesday at an event marking his 2,500 days in office at the Lagos Television Ground, Ikeja, Lagos, southwest Nigeria.
The governor said his administration had sandfilled the area to build about 1,800 housing units under the Lagos Homes Ownership Mortgage Scheme, HOMS.
Fashola said he was informed that the land was invaded last Saturday by soldiers who erected a signboard that the land belonged to the Federal Government in a bid to stop the state government from developing its housing scheme on the land.
He said as he was driving through the area this morning he saw a signboard on the land indicating that it belonged to the Federal Government.
"The Ilubirin Foreshore land where we are about to construct our estate was taken over on Saturday by soldiers. This is what we get for giving Jonathan 1.2 million votes from Lagos," he lamented.
The governor also disclosed that on a land the government wanted to erect 48 flats at Oyingbo, some people have gone to bring soldiers to stop the work from going on.
Fashola said the people were claiming that the land belonged to the Federal Government, adding that as at now, the project has been stalled.
According to Fashola, the land belongs to the state government and was acquired by the military administration of Mobolaji Johnson for the state several years ago.
Fashola lamented that the state government had been receiving unfair treatment from the Federal Government despite the fact that it gave Jonathan huge votes in 2011.
He said while other states who gave President Goodluck Jonathan fewer votes were getting full ministerial positions, Lagos was only given a junior ministerial position, the position of Minister of State.
Fashola added that the ministerial position being held by Olusegun Aganga was not on behalf of Lagos State as he is from Edo State, but noted that Aganga had been very helpful in the development of the Free Trade Zone in Lekki.
He also lamented that some people who claimed to be from Lagos and were given ministerial position in the past used it to wage war against the state.