PRESS RELEASE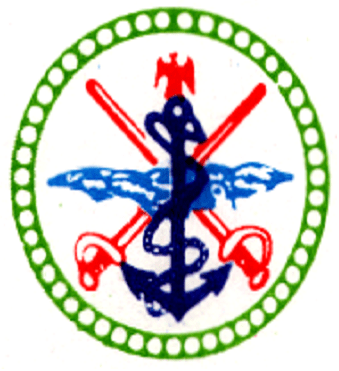 The military assault on camps of armed militia men in Kaduna and Plateau States has led to the recovery of arms and some stolen livestock.  The operations in Dahia Luka, Makera and some communities in Plateau and Kaduna States, resulted in the arrest of 3 wounded armed men after the encounter in which some of them died.  Over 90 cows and 45 Sheep believed to have been rustled were also recovered in addition to weapons.  Another 50 cows have also been recovered from rustlers who attacked herdsmen in another location.
The recovered cows have been handed over to the traditional rulers in the area while the arrested armed men are still being interrogated.  The herdsmen who were wounded by the rustlers are also being treated.  Altogether, 6 rifles, 25 dane guns and 10 locally fabricated pistols as well as 4 revolvers were recovered in encounters with militias in parts of Plateau and Kaduna State.
Meanwhile, traditional rulers in the areas have been cautioned against shielding or harbouring armed gangs in the precinct of their domain in view of the security implications to their communities and the nation at large.    Armed gangs have been engaging troops in gun battle as the forests are being combed for remnant of criminal elements who have been wrecking havoc in various communities of the North Central.
Cordon and search of identified locations have also continued.  In the process, various rifles parts as well as empty ammunition boxes were recovered in Shendam, Yelwa and the house of a suspected arms dealer at the border between Plateau and Taraba States.  The arrested suspects are among those being interrogated by the Special Task Force. Also, one of the militiamen arrested in the outskirts of Jos is already helping with information on his links with terrorists operating in other parts of the country.
In the meantime, the counter terrorists' campaign in the North East has continued amidst series of encounters as identified make-shift camps of the terrorists are being dislodged in the ongoing air and land raids in forest and mountain locations.    The presence of famished and unarmed members of the terrorists groups wandering around has been noted in some villages.
Armed terrorists have however continued to carry out snap attacks on travellers on highways especially between Maiduguri- Damboa as well as Gwoza-Bama highways while others make occasional attacks on surrounding villages, looting especially food items.  Some have been attacking soft targets in Borno and Yobe States apparently in retaliation for casualties incurred in their camps as a result of land and air assaults. Troops also repelled a weekend attack on Bunu Gari Market and no life was lost.
Troops have been directed to maintain the aggressive patrols of the local communities to compliment the assault on the terrorists.
AC OLUKOLADE
Major General
Director Defence Information/Coordinator