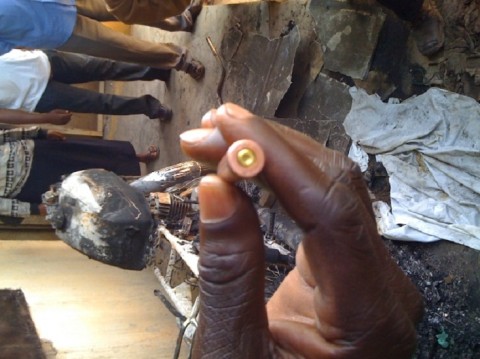 .as shehu of borno declares 3-day fasting
At least five persons were reportedly killed and several houses burnt down in a Saturday night attack on Gishiri Hassan village in Sariki Kudu district in Ibi Local Government area of Taraba State by gunmen suspected to be Fulani herdsmen.
The village is said to be mainly occupied by people from the Tiv ethnic group.
A resident of the village, James Iyorkia told journalists at Ibi that the armed men numbering over 30 invaded the village and other surrounding villages at about 9:30pm and engaged in shooting and burning houses.
Iyorkia who said he fled with his family to Ibi town further said three persons were killed by the gunmen at Wurusu village while two others were killed at Kiorkende village and several others sustained various degrees of injury.
Reacting to the attack, the chairman of Ibi local government, Alhaji Ishaka Adamu told journalists that the invaders were identified to be Fulani headsmen who migrated from Benue as a result of the crisis between the Tiv and Fulani in that area.
According to the chairman, the gunmen fled the trouble zone in Benue and entered Gishiri Hssan village through Chinkai Village in Wukari local government, adding that the Fulani gunmen who were suspected to be on a revenge   mission were said to have ordered the Tiv people to go back to Benue since the Tiv people had chased them (Fulani) out of Benue.
The chairman confirmed that a camp had been provided for those fleeing the troubled areas while security personnel had been drafted to the affected villages.
When contacted, the Divisional police officer of Ibi, DSP Izikiel Imoh said the situation had been brought under control.
In a related development the Shehu of Borno, Alhaji Abubakar Ibn-Garbai, has directed residents of the state to embark on a three-day fasting "for divine intervention over the Boko Haram insurgency in the state.''
The directive is contained in a statement issued in Maiduguri today.
The statement quoted the monarch as asking residents to start the fasting on Tuesday.
He said "I am appealing to all residents of the state to observe a three-day fasting to seek Allah's mercy toward ending the crisis facing us.
"I believe we should continue to seek for Allah's help toward restoring peace in the state.''
Ibn-Garbai added that the renewed violence by suspected members of the Boko Haram sect had led to massive destruction of lives and property.
The Shehu noted that it was time to seek God's intervention to the problem and urged residents to start the fasting on Tuesday and end it on Thursday.
He also directed that special prayers be held in Mosques and Churches to seek God's help and urged residents to remain prayerful even after the fasting.