By Joshua Chibuzo Andrew.
Protesting workers had on Thursday locked David Umahi, Nigeria Minister for works inside his office over claims that he stopped engineers& directors from doing their work, by bringing consultants to run the affairs of the ministry
Umahi had earlier prevented workers who came late for work from gaining access to the ministry.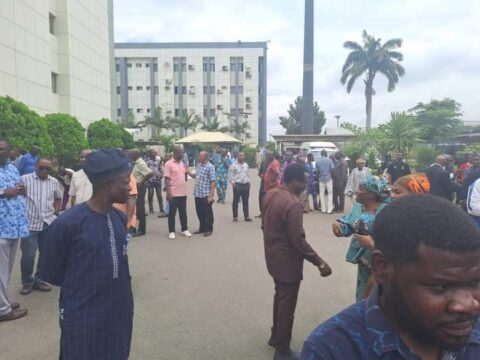 What sort of insubordination is this? I'm sure the criminals that are implicated by the ongoing investigation into previous contracts are behind this. Sunlight remains the best disinfectant, that's what they're afraid of. And that's exactly what they're going to get.
If they want to be unfortunate, I think they've just met the right man to reset their heads. They have no idea who they're joking with. Protesting workers said.
…..
More details of this story will be published in our subsequent Bulletin.