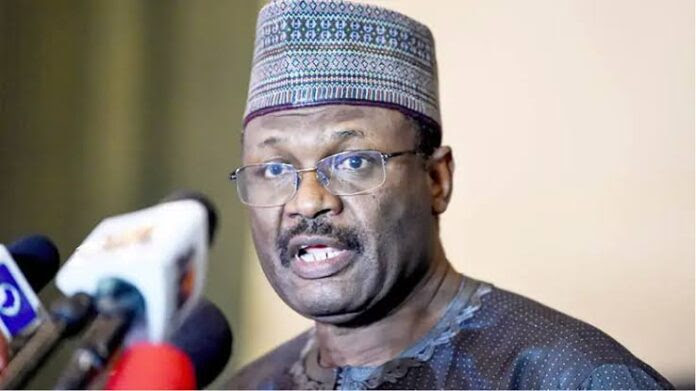 The Independent National Electoral Commission, INEC, has declared Akarachi Amadi and Samuel Otuibe, both of APC, winners of Mbaitoli/Ikeduru federal constituency and Ahiazu-Mbaise state constituency supplementary election respectively.
Announcing the results at the Local Government Headquarters of Mbaitoli LGA on Sunday, 16th April, 2023, the Returning Officer, Prof. Boniface Chidi Okoro, said that Akarachi Amadi of the APC polled a total number of 21, 372 votes to beat his closest rival, Uche Ogbuagu of the Labour Party, who got 18, 296 votes.
At the Ahiazu-Mbaise state constituency rerun, the APC candidate, Samuel Otuibe was also announced winner. Otuibe is seeking for reelection as against the PDP candidate, Rex Okoro who came second.
Isu state constituency seat was yet to be declared.
Meanwhile, the supplementary exercise was said to be marred with so many irregularities ranging from snatching of ballot boxes, beating of INEC officials and vote buying.
The Labour Party candidate who spoke to newsmen immediately after the declaration said that INEC has shown its affinity with the ruling APC by wrongly declaring its candidate winner. He described the exercise as a charade which wouldn't last for too long.
He said, "INEC has just proven its affinity with the ruling APC for wrongly declaring the APC candidate winner. Everyone knows that I won the election. I won in the first election with over 5000 votes and I still won in this supplementary election.
"How on earth will someone who has a leading margin of over 5000 in the main election will lose a supplementary which had BVAS accredited voters that were less than the leading margin. This is laughable.
"I want to ask you as journalists, is it possible that the same Mbaike people who gave me over 17000 votes in the main election will abandon me at the supplementary? That's not possible. My people overwhelmingly voted for me both at the main election and supplementary.
"I only blame INEC for failing to do the right thing irrespective of the series of warnings and calls from Imo stakeholders. But I am not perturbed. I won and i must reclaim the mandate my people have given to me.
"You all are witnesses to the electoral violence orchestrated by the APC. Well, I see the development as a momentary setback which will never deter me from fulfilling my good intentions to the good people of Mbaike.