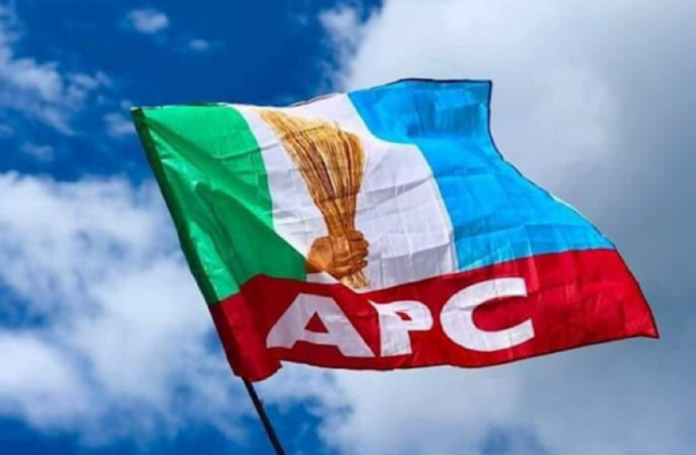 BY SULE TAHIR
The United States chapter of the All Progressives Congress on Thursday condemned the proposed political demonstration that would be held by some Nigerians in front of the White House on Monday.
The condemnation is coming a day after authorities in the United States granted permission to supporters of Labour Party presidential candidate, Peter Obi, to use its park on April 3 to protest the outcome of the 2023 presidential election in Nigeria.
The permit, allows only a hundred protesters to converge at the iconic Lafayette Park in Washington D.C. for just four hours.
There was a clear warning on the permit that the participants must "comply with all of the conditions of this permit and with all reasonable directions of the United States Park Police."
The demonstration would be led by a group in diaspora under the aegis of Nigerian American Coalition for Justice and Democracy Inc., under the leadership of Franklin Ekechukwu.
Ekechukwu had disclosed in a memo that the demonstration was their own way of protesting INEC refusal to "follow their guidelines and rule of law in accordance to democratic principles."
It further read, "We in the diaspora are demonstrating to call the attention of the US government and Biden administration to not recognise the projected winner."
The All Progressives Congress candidate, Asiwaju Bola Tinubu, was declared as the winner of the contentious February 25 presidential election.
Tinubu polled 8,794,726 votes to defeat the Peoples Democratic Party candidate, Atiku Abubakar, and the LP candidate, Obi, who got 6,984,520 and 6,101,533 votes respectively.
But Atiku and Obi rejected the results announced by the Independent National Electoral Commission, with each claiming at separate press conferences that the election was allegedly fraught with violence and massive rigging.
Both politicians have since petitioned the presidential election tribunal to register their displeasure over the outcome of the poll.
In a statement issued on Thursday, the Chairman of the United States chapter of the APC, Prof. Tai Balofin, disclosed that many Nigerians in Diaspora were unperturbed by the proposed protest because they knew the presidential poll was free and fair.