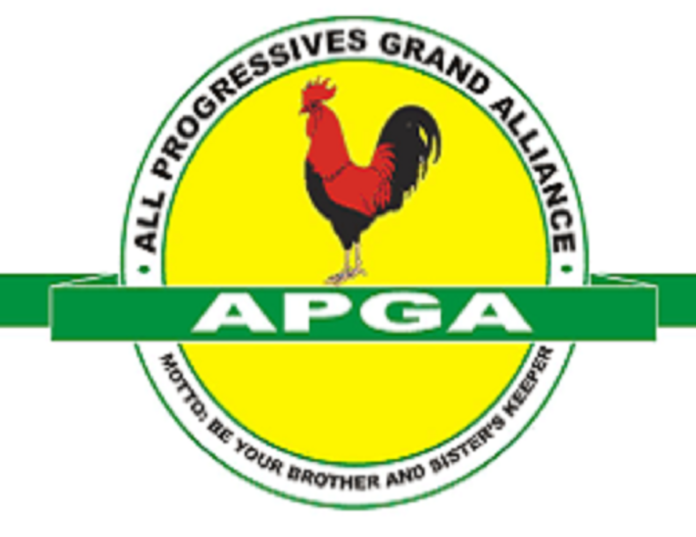 By Izunna Okafor, Awka
The leadership of the All Progressive Grand Alliance (APGA) in Anambra State has lamented the poor performance of the Party in her 2023 political outing.
This is coming barely three weeks after the conclusion of the last round of the 2023 general election, in which the Party said it was not satisfied with the performance of its candidates in the election.
With a view to reviewing the outing, the party has recently inaugurated a Disciplinary Committee, in Awka, the state capital. The Committee is Chaired Chief Nchekwube Anthony Dunga, while Barr. Chidi Anasiudu will serve as the Secretary. Other members include: Christopher Oramulu, Vero Nweke, Chigozie Ezionye, Sylvanus Udezuka and Felix Obunadike.
Inaugurating the Committee in Awka, the State Chairman of the Party, Sir Norbert Obi, said they are tasked with investigating the factors that led to the party's poor performance, as well as making recommendations; even as he urged the them to carry out their duties transparently and with honesty. He said the Committee will also look into the activities of erring members of the party, especially those who indulged in anti-party activities during the election.
Further, he charged them to review the last National and state assembly elections held in the state and submit their report to the state secretariat in the form of advice or recommendations. He also urged them to look inwards, unravel the factors responsible for the backward performance of the party in the elections; review the roles played by members of the party (if any) in selling out the party's fortunes, and how the party could survive in Anambra state, make in-road into other states, and improve its fortunes in future exercises.
In his acceptance speech on behalf of other members of the Committee, the Chairman, Dunga thanked the party for finding him and his members worthy of carrying out the onerous assignment. He promised to carry out the function in utmost good faith, for the interest and survival of the party. He assured that the Community will not disappoint or fail in the assigned tax.