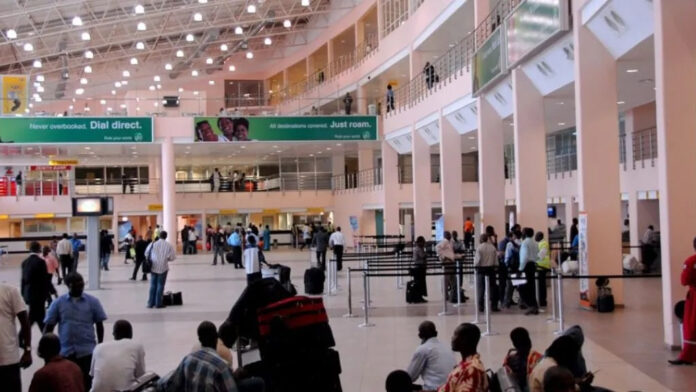 Plans have reach an advanced stage by the Federal government to install facial recognition technology at major airports in the country.
This was made known by the Minister of State for Finance, Budget and National Planning, Clem Agba, on Tuesday, March 21, 2023, when he hosted the Japanese Ambassador to Nigeria, Matsunaga Kazuyoshi, and a team from NEC Corporation, an information technology company, in Abuja.
According to him, the technology, which will be deployed through grant agreements between the Nigerian Government and the Japanese counterpart, would easily detect impostors and improve security at airports.
While pleading for the cooperation of all relevant stakeholders, he assured facial recognition had proved to be very effective globally, in securing airports.
The minister promised to ensure the deployment of the gadgets at the Lagos and Abuja international airports in the pilot phase before the project will be extended to Port Harcourt, Enugu and Kano airports.
said: "I am happy that the series of meetings, which began in January this year in Tokyo on this project, aimed at recognizing the faces of persons who pass through our international airports have started to yield results.
"This, we believe, would further strengthen the security of our people and the country as a whole. This project was conceived in view of several security concerns and the need to nip these growing concerns in the bud".
The minister further disclosed that as part of the prerequisites for the installation procedure, he would be leading the ambassador and the team on a site survey visit to Lagos and Abuja airports for necessary assessments.
Speaking during his welcome address, Japanese Ambassador to Nigeria, Matsunaga Kazuyoshi, explained that the use of advanced technology would ensure that security threats were reduced in and around Nigerian airports.
The initiative, he said, would further strengthen the country's security architecture and encourage more investment opportunities in different sectors of Nigeria's economy, citing the instance of a similar project implemented in Nairobi, Kenya and how the project changed Kenya's security narratives.