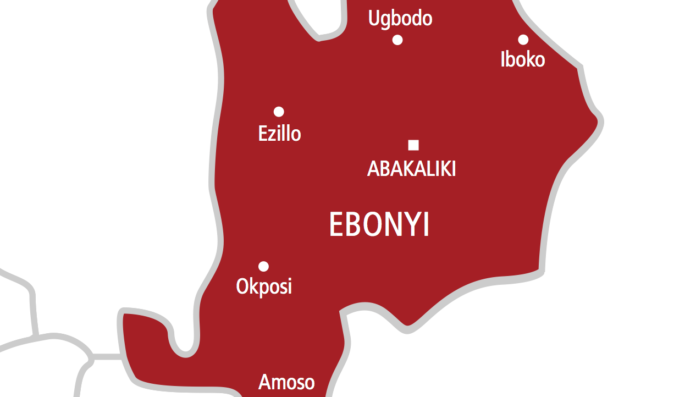 From Mba Nnenna- Abakaliki.
Students from different Tertiary institutions have received cash disbursement as scholarship, from Onwa Oferekpe Foundation.
Ebonyi state House of Assembly Speaker and governorship aspirant under the platform of All Progressive Congress (APC) Hon. Ogbonnaya Francis Nwifuru the patron of the foundation, made the disbursement.
The students from different tertiary institutions gathered at the Speaker's lodge in Abakaliki, receiving the cash disbursement.
During the occasion, the Coordinator of Onwa Oferekpe Foundation and former member, Ebonyi state House of Assembly Mr Ise Simon explained that Hon Nwifuru is well known for his philantrophic deeds.
"The Hon Speaker who all of us know, that he so much love Education. On yearly basis he pays school fees for those that are in tertiary institutions.
"He doesn't pay part payment but complete school fees for the beneficiary. The beneficiaries are too many, over a hundred."
Speaking further Mr Simon affirmed that the Foundation has been on for more than 10years now, giving out scholarships to students. Both within and outside Ebonyi state.
In reaction, one of the beneficiaries Camillus Onyebuchi from izzi LGA Ebonyi state, 400 level student of Medicine & Surgery university of Uyo, Akwa ibom state acknowledged that "we've always been here, year in – year out.
"He has been paying school/tuition fees for students from different institutions.
"Its not the first time and the number has been increasing each year.
"Onwa Oferekpe Foundation with the patron as Rt. Hon Francis Ogbonnaya Nwifuru, has put so many students through school those who had difficulties/Challenges.
"it has been a thing of joy. He has made so many students smile at the cost of their studies.
"I received #80,000, I feel happy, grateful and I want to use this medium to say thank you to Onwa Oferekpe Foundation.
"And to Rt. Hon Speaker Francis Nwifuru, the front liner governorship aspirant, Ebonyi state" (Onyebuchi said)