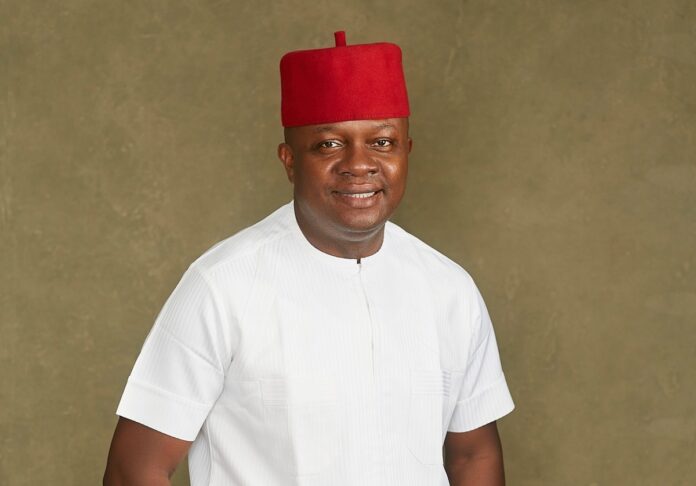 By Favour Goodness
Mr Valentine Ozigbo, the governorship candidate of the Peoples' Democratic Party in the forthcoming governorship election in Anambra state has been endorsed by concerned youths.
Loading ...
The youths took the fecidion after an interactive session with the governorship candidate in Awka.
The group led by Mr. Tony Ezike, a Governance Advocate, who was impressed with the responses of Ozigbo during the interactive session, described him as the most credible governorship candidate in the current governorship race in the state.
"We did a background check of all the governorship candidates in this election and found out that Ozigbo, who is a young man and who has done so well for himself in the private sector, as well as, one who has given women and young people the platform to be drivers in their own affiars, will perform well if elected into office".
Ezike said further that Ozigbo has what it takes to provide purposeful leadership and good governance, if elected.
"He is the right and best choice for we the youths of the state.
"The only right choice of governor that can actualize the collective dreams of Anambarians in the face of glaring deterioration of governance in the state, a compassionate and energetic leader. That is what we need in the state.
"We boldly and most assuredly bestow upon Mr. Valentine Ozigbo our choice of endorsement as the next governor of Anambra State come 2022, by the grace of God upon his life," he said.