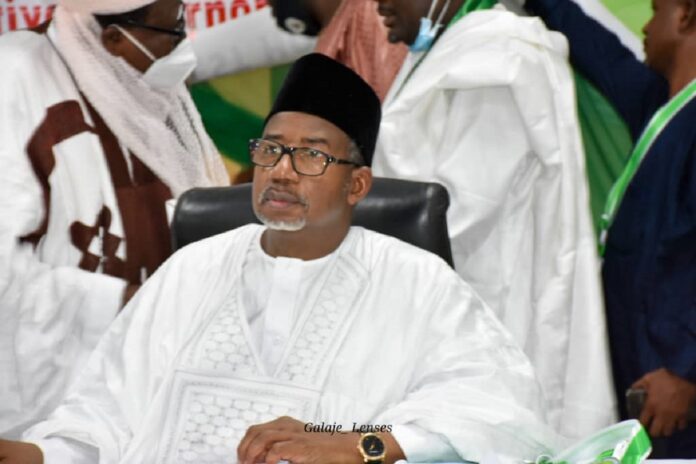 From Ali Galadima, Bauchi
The Broadcasting Organizations of Nigeria (BON) Zone B has praises Governor Bala Abdulkadir Mohammed of Bauchi state for his support to media organisations and the working journalists in the country.
The praises was shawered on the Governor by the newly elected Chairman of the BON zone B, Comrade Adamu Isah Badam at the meeting of the zone hosted by the Bauchi Radio Corporation held at its premises in Bauchi.
The Chairman who is the General Manager, Borno State Broadcasting Corporation described the Governor as a media friendly.
He, however, urged him as veteran journalist to be good ambassador of the profession by supporting the industry to operate as expected.
While acknowledging the efforts of Governor Bala Mohammed to overcome the numerous challenges affecting the smooth of the state owned media outfits, Comrade Adamu Isah appealed to the state government to provide enough funds to the organisations as key to solving their problems.
According to him, "media industry is not a money making venture because it is consuming a lot of money, but it is for the benefit of both the government and the citizenry."
He explained that, "n north east, we are left behind in terms of training and retraining of our staff in the media industry and today during our meeting we discussed extensively in this regards and we have taken measures to that effect."
On the achievements recorded by the Governor in the sectors of education, agriculture, infrastructure, health among others, the Media Chief Executive expressed confidence that Bauchi will join its counterparts in the areas of progress and development.
The Chairman further used the medium to pleaded with Governors in the North East to equip the media industry in their respective states with the state of the art facilities to enable them meet with global advancement in the media industry.
He therefore assured of the readiness of the forum to work in close collaboration with leaders in the north east sub region especially the Governors so as to succeed in their peace building campaign for the transformation of the region.
In a key note adrress, the State Commissioner for Information and Communications, Honorable Garba Dahiru said Governor Bala Mohammed being a veteran journalist, there is need for members of the forum to assist him to succeed especially in the area of publicizing his laudable policies and programmes.
The Honorable Commissioner while stressing the need for adherence to the ethics of journalism by practitioners, assured support of the state government for the advancement of media industry in the state.
" We all know the importance of Media industry to our societal development and therefore I want you to ensure adherence to the ethics of journalism by your staff."
Earlier, the Managing Director, Bauchi Radio Corporation, Alhaji Sirajo Maaji attributed the successful conduct of the meeting to the support of Governor Bala Mohammed to the corporation and assured that, the radio station would remain committed towards supporting his administration to deliver on its campaign promises.