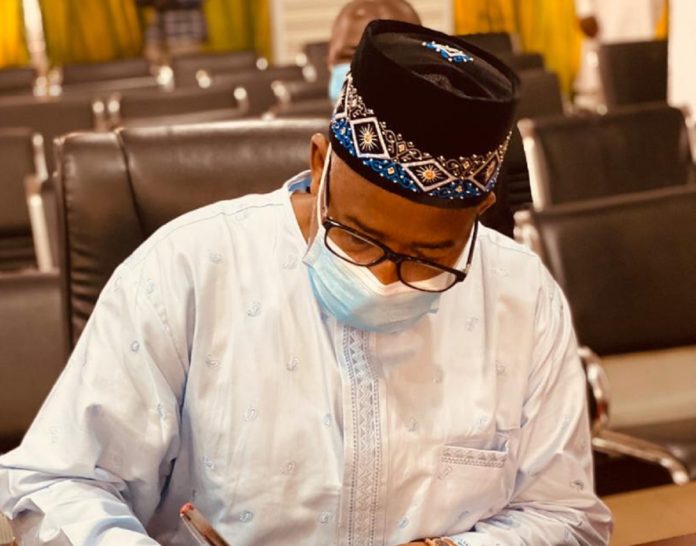 It is evident that no meaningful development could be achieved in a state of over dependence on government or white collar jobs as the means of livelihood.
This is because, developed nations only succeeded in actualizing their dreams through encouraging privatization and large scale investment in critical sectors of economy. Through this, citizens including graduates, educated or illiterates would be engaged into productive services thereby reducing chances of restiveness and other forms of deviant behaviors.
Bauchi state is believed to be a civil service state that is overstretched with a number of workforce totalling to over one hundred and ten thousand including active civil servants and pensioners. This unfavourable condition is subjecting the entire state into economic halt especially when there is delay in the payment of the workers salaries.
But the ugly picture is being addressed with the ability of Governor Bala Muhammad's led administration to attract local and foreign firms to invest in critical sectors. To this end, the Governor wooed a Nigerian Rice Production Firm, Triamir Rice Global Limited to establish a world class Rice Mill in the state.
Governor Bala does not only invited the firm to the state but provided them with a required licensed hectares of land for construction of a modern mill coupled with the counterpart share of logistics to facilitate the timely completion of the project. With such commitment, the project has reached about fifty percent level of completion.
Under the arrangement, about six hundred metric tones of locally made rice would be produced on daily basis. The firm is proposed to commence operation from the first quarter of next year and estimated to secure over one thousand direct and indirect jobs to the indigenes .
During a special session with management of the firm in government house Bauchi, Bala Muhammad said it is inline with his Economic Empowerment Policy aimed at transforming the state by providing better opportunities.
"My administration has no option than to free resources for deployment to others critical areas of the state economy such as job creation and community engagement"
Against this backdrop, Governor Bala announces a plan to invite some fifteen mechanized farmers groups from South Africa to share experience with locals in cultivating the vast arable land with a view to achieving food security and consolidating on the effort of making the youth gainfully employed.
" In a short while, my government will also bring fifteen major farmers from South Africa that will work alongside our local farmers to build their capacity for effective service delivery"
Such a laudable initiative would not only promote price competitivenees at the time that prices of foodstuffs skyrocketed but also discourage over dependence on White collar jobs.
Plans are underway to resuscitate some local industries such as Bauchi fertilizer plant and meat factory crippled by maladministration of the previous governments. Capacity of these companies would be enhanced to accommodate more unemployed indigenes to enable them became useful members in the society.
The peoples Governor gave the indication during the recent inauguration of this years farming season, sales of fertilizer and farming implements.
To attract more patronage for traders in the state's biggest market, (Muda Lawal market) in the state capital, government has completed the total overhaul of access road to the market with dual drainages and state of the art street light. Traders and customers especially those who prepared a night businesses would take take full advantage of the initiative.
These obvious process of industrializing the state would no doubt reduce burdens and high espection on the state government.
isiyakaismailwunti@gmail.com