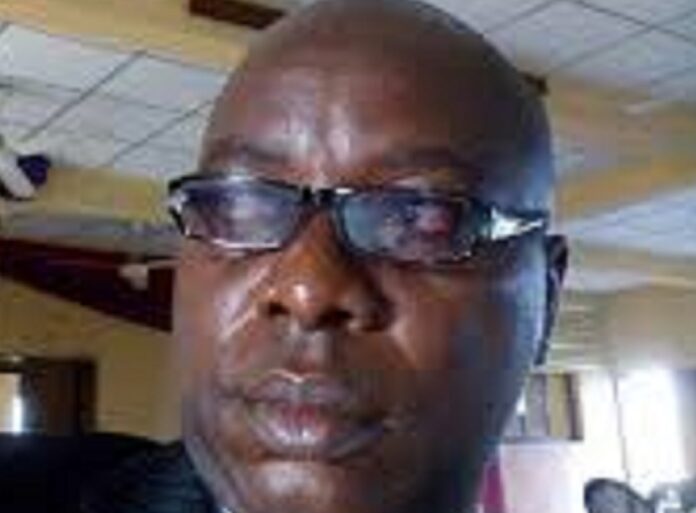 One man who is deeply worried by the current unemployment rate in the country is Barr. Olusegun Bamgbose, the National Coordinator of Concerned Advocates for Good Governance (CAGG).
Indeed, his worries are apt and reflect the realities of the present times.
Bamgbose's worries are compound by the statistics recently churned out by the National Bureau of Statistics, which indicates that Nigeria's unemployment rate as at the second quarter of 2020 is 27.1%.The negative implication of this statistics is that about 21.7 million Nigerians are unemployed.
According to him, this figure is not only staggering but frightening, and something urgent needs to be done to address this ugly trend, lest the mess will deepen, especially during the post- COVID 19 era where it is strongly predicted that more persons will join the labour market.
Bamgbose wants government to deploy pragmatic measures to address this, which he believes if unattended will shoot the poverty rate in the country to an abysmal level.
He believes that if by any luck he becomes the president of this country,which he wishes to be, about 20 million persons can be empowered within four years.
The question that begs for urgent answer here which magic wand would Bamgbose employ to achieve this. Part of his magic would be the introduction of what he describes as Absorption Index Rate (AIR).
This strategy will enable his government to ascertain the level of progress it is making." We need to know how we are making progress in the fight against unemployment," he said.
He continued:"On daily basis, how many are being absorbed? In this era of technology, this is very possible".
He explains that that federal government N-POWER programme is "no doubt a good initiative, but that may not be enough a program to cater for more than 20million unemployed Nigerian youths".
"The government should come up with Strategic Collaboration, Partnership Employment Scheme, SCOPES. "No government in the world has ever successfully tackled unemployment, without the collaboration of the private sector.
"We must set goals that are realistic and achievable. Take for instance, agricultural sector, the government can have a plan that every year, one million people will be engaged.
"This can be done to other sectors. With proper management and monitoring this can be done. I believe it's high time government created Poverty Eradication Ministry and equally Poverty Eradication Fund.
"With concrete plans on board, poverty and unemployment can be crippled. Men and women with great ideas should be injected into the system.
"Political considerations will seriously undermine the fight against unemployment in Nigeria. The government can equally come up with National Mass Employment Scheme, NAMES and also National Poverty Alleviation Special Scheme, N-PASS.
"Introducing program is never the ultimate, but getting people of passion and integrity to implement these programs. Politics in Nigeria has actually done great damage to our making progress," he emphasised.