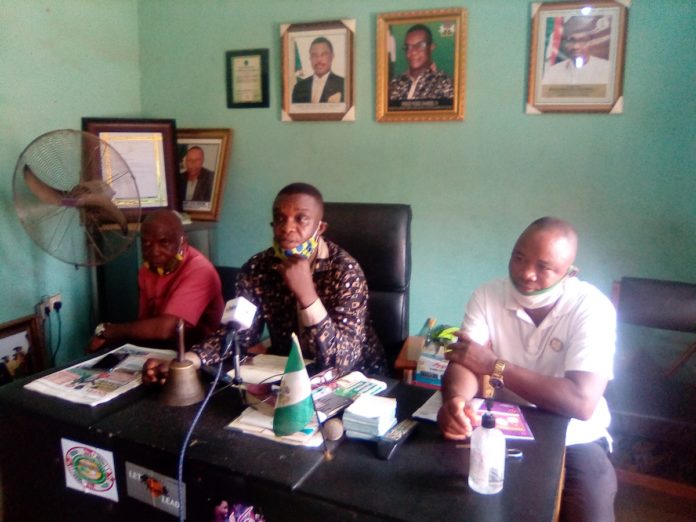 …State Govt lacks Jurisdiction to ban us says RTEAN
By CHUKS EKE
A group of registered drivers association, under the aegis of Urban Drivers Welfare Association Anambra State, UDWAAS has lauded the state government for reaffirming the ban on the activities of Road Transport Employers Association of Nigeria, RTEAN in the state.
UDWAAS therefore sounded a note of warning to RTEAN members to steer clear of Anambra motor parks and roads or else the drivers would resist any attempt interfere on the operations of the drivers.
The state government had in a recent Public Service Announcement, PSA, signed by the Secretary to the State Government, SSG, Prof. Solo Chukwulobelu, reaffirmed the February 24, 2016 ban on the activities of RTEAN in the state, citing threat to security and peace of the state as reason for the hammer.
President of UDWAAS, Prince Moses Ohanebo who sounded the note of warning during a press briefing yesterday at the association's secretariat in Onitsha, alleged that RTEAN has threatened to storm Anambra State motor parks and roads early in the week to forcefully seize control of commercial transportation leadership cum revenue collection.
Flanked by some executive members of UDWAAS, John Ogbonna, second deputy chairman; Sunday odezuligbo, financial secretary; Okoye Raphael, Ugwube Anthony, Donatus AkolonyeIbegbunam Chimezie, Igwe Michael, Arinze Okoye and hristian Okonkwo, chairmen of various units, Ohanebo declared: "We thank Governor Willie Obiano for his timely intervention via a recent Public Service announcement, PSA reaffirming the ban on RTEAN activities in the state for posing a security threat in the state".
According to him, "UDWAAS as an authorized and recognized association to handle transport activities in the state has been working peacefully with the State government until we got an information that RTEAN led by one Kingsley Mmaduagwuna a.k.a Baronhas concluded an arrangement to storm motor parks on Monday June 1, 2020 to forcefully hijack the transportation leadership and activities in the state but we have alerted security agencies such as the Police, Department of State Services, DSS and even the Army about the threat"
Meanwhile, the State Chairman of RTEAN, Celestine Anere told newsmen on phone that the allegation of attempted storming motor parks to cause mayhem was false, baseless and misleading, adding that in any case, the state government has not right to ban the operations of a body like RTEAN recognized by an Act of Parliament, under the Federal Ministry of Labour and Employment.
Anere further contended that they would sue drag the state government to court if it turned out to be true that it has banned the activities of RTEAN in the state without minding that RTEAN is operating in all other 35 states of the federation and Abuja.
He accused some government officials of colluding with UDWAAS to extort large chunk of monies from motorists and Keke riders, through cabals. He queried: "What have we done to warrant such a ban?. Let government tell us our wrong doing to warrant such a ban".