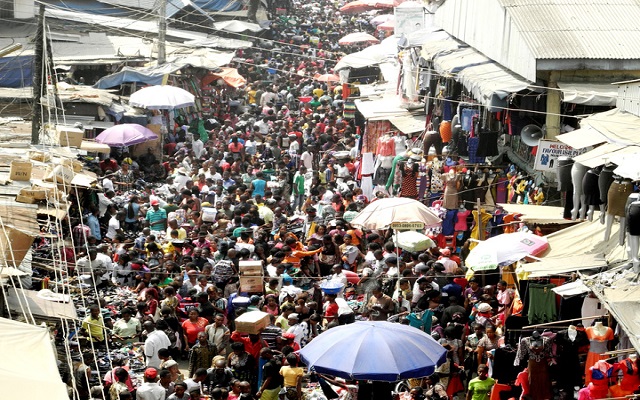 as police, market leaders dismiss shootings allegation at Onitsha drug market
By Chuks Eke
The newly re-appointed executive secretary of Anambra state task force on fake, expired, unwholesome, counterfeit and adulterated products, Prince Chibuzor Nwokeji (a.k.a Obele Prince) assumed office yesterday at Onitsha drug market with a stern warning to those dealing on fake, and unwholesome products to either desist or relocate from the state.
Addressing members of the task force and other major stakeholders at the Bridge-head market, including the President-General of Bridge-head Markets Amalgamated Traders Association, Sunday Obinze; Chairman of Ogbogwu International market, Onitsha, Anthony Ezioba and the Divisional Police Officer, DPO at Bridge-head Police Division, Edwin Okeke, Nwokeji said there was no sporadic shootings, nor injury of any person or persons at the drug market at the weekend.
He explained that he was initially appointed as the executive secretary of the task force in November, last year when the task force was inaugurated by the Secretary to the state Government, SSG but along the line, the former commissioner for Trade, Commerce and Wealth Creation, Dr. Christian Madubuko removed him from office in July, this year and replaced him with Emeka Ezeanyika but after critical examination of his achievements as the executive secretary of the task force from November, 2018 till July this year, the Chief of Staff to Governor Willie Obiano, Primus Odili thought it wise to return him in office.
He noted that it was when he went to inform Ezeanyika about his second missionary journey last Saturday that misunderstanding and not sporadic shootings ensued between himself and Ezeanyika to the effect that Ezeanyika refused to vacate the office for him, on the ground that he was not aware of the appointment.
He commended Governor Obiano and his leutnants fir their commitments towards stamping out fake and substandard products from every nooks and crannies of the state and extended his hands of fellowship to those who in one way or the other offended him and pledged to synergoze with NAFDAC, the police and other relevant agencies in a symbiotic manner
According to Nwokeji, "I say sorry to those who still indulge in unwholesome products as we will not leave any stone unturned in fishing them out, seizing the products and handing them over the the law enforcement agencies for prosecution".
In his own speech,, Obinze, President-General of Bridge-head traders, noted that there was no shootings in the market as alleged, adding that when he learnt of the dispute between Nwokeji and Ezeanyika, he invited both parties to his office for amicable settlement but unfortunately, while Nwokeji showed up for the meeting, Ezeanyika declined.
Also speaking, Ezioba, chairman of Onitsha drug market said there was no shooting in Ogbogwu on Saturday, rather it was just a misunderstanding between Ezeanyika and Nwokeji which has been resolved in favour of Nwokeji which explained why he resumed work yesterday at the task force office attached to the Ogbogwu market union office.
The Divisional Police Officer, DPO at Bridge-head Division, Edwin Okeke, a Superintendent of Police, SP, said he was inside the market on Saturday all through the day and did not hear any shooting nor saw any person in possession of arms and ammunition or else the police would have arrested such a person or persons for unlawful possession of fire arms.