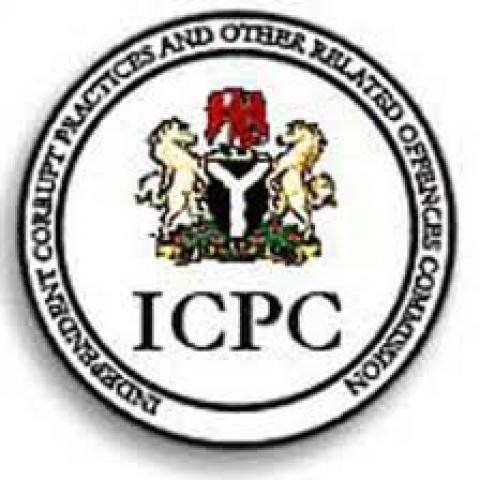 In a letter of complain filed by Adamawa state senior civil servant to independent corrupt practices and other related offences commission (ICPC)  said the commission's headquarters directed that Mr Halilu Abba be arrested and prosecuted for forging a Master's Degree certificate.
Investigations carried out by Tgnews revealed that Halilu is currently a Director of administration at the Adamawa state Health services management board, parading himself with a forged certificate of Master's in public administration (MPA) obtained from Adamawa state university (ADSU).
The letter was written directly to the office of the Executive Governor of Adamawa state, Rt Hon Ahmadu Umaru Fintiri through the office of the head of service and copied to the speaker,Adamawa State House of Assembly soliciting for their intervention and the full wrath takes its course.
The letter quoted saying that "it could be recalled that a similar case of forged MBBS certificate was reported in the same organization, of which the culprit was made to face the wrath of the law.
" On this particular case,the culprit and his associate wants to prove that they are above the law and cannot be prosecuted, let the law take its full course,for anything that is good for the goose is also good for the gander."
A reply letter of investigation activities/verification to the state commission,ICPC) by ADSU through the acting register, Yahya J Bobboi unraveled that "Mr Halilu Abba is yet to graduate with MPA degree he enrolled in 2011."
ADSU reply letter to ICPC however said their findings uncovered that Abba enrolled as a master's student at the Department of public Adminstration in 2011 to study MPA.
According to the letter that the " Postgraduate school has confirmed from the department of public Adminstration that the candidate in question has MPA 7091 (Research Methodology) as outstanding carryover as of July, 2019."
That "the statement of result issued on 4th September, 2013 was issued without the candidate completing the MPA programme."
On the reply letter attached graduation list of 2013/2014 Academic session does not have Mr Halilu Abba's name indicating that he has not met the requirements for graduation.
The letter further said that "On 17th June, 2019, Halilu applied to rectify his outstanding carryover.
Sahara reporters in an exclusive interview:" Adamawa director embroiled in forged documents " on July 26th 2019 cited section 463 of the criminal code,provides for three years imprisonment for forgery while sections 362 to 364 of the penal code deals with forgery with the punishment of up to 14 years imprisonment with an option of fine or both.
Sahara reporters reports that " Abba,who doubles as the Ward head of karewa,a highbrow neighbourhood, reserve for the top echelons of the state's civil service, parades a purported MPA from ADSU"
Going through Abba's résumé, there are a lot of questionable claims when the resumes reads he was upgraded to assistant executive on January 1st,1991 being a public holiday.
His resumes and recommendations as thus:
"The above named officer hails from Yola South Local Government Area of the State. He was born on the 2nd September, 1969 (P.214G/F).
"He obtained his 1st School Leaving Certificate at Karewa Primary School and Hammawa Primary School in 1981 (P.213G/F) GCE "O" Level in 1986 (P.289G/F). He joined the service of the Board as Lab. Attendant on GL.02 with effect from 13th January, 1988 (P.1G/F). His appointment was confirmed with effect from 13th January, 1990 (P.255).
"He obtained Certificate in Public and Personnel Administration at State Polytechnic Numan Campus in 1991 (P.5G/F) and his cadre was changed/upgraded from Lab Attd. on GL.02 to Asst. Executive Officer on GL.06 with effect from 1st January, 1991 (P.6G/F).
"The officer obtained Diploma in Public Administration from State Polytechnic, Numan Campus in 1994 (P.251G/F) he was promoted to Executive Officer on GL.07 with effect from 1st January, 1993 (P.67G/F). The officer was promoted to the rank of Asst. Chief Executive Officer on GL.13 with effect from 1st January, 2008 (P.256G/F).
"The officer obtained Higher Diploma in Public Administration from Adamawa State Polytechnic, Yola in 2010 (P.253G/F). He rose to his present rank of Chief Executive Officer on GL.14 with effect from 1st January, 2011 (P.266G/F).
"He obtained Post Graduate Diploma in 2011 and further obtained Masters in Public Administration (MPA) from Adamawa State University, Mubi in 2013 (P.286G/F). He was converted from Chief Executive Officer on GL.14 to Chief Administrative Officer on same GL.14 w.e.f 1st January, 2013 (P.299.G/F) and he is was promoted to the next rank of the Asst. Director Admin on GL. 15 w.e.f. 1/1/2016. The officer 3 years Aper Forms are up to date and satisfactory.
"In view of the above, the Establishment Committee is hereby invited to consider and recommend officer's Promotion from Asst. Director Admin. On GL. 15 to the rank of Ag. Director Admin. on GL.16 with effect from the date he resume duty at the Board Headquarters.
"The Establishment Committee Recommendation:
The Committee has recommended officer's promotion from Asst. Director Admin. On GL. 15 to the rank of Ag. Director Admin. on GL.16 with effect from the date he resume duty at the Board Head quarters."
All efforts made by Tgnews to get Abba commend to the said allegations where not successful as his response is always "I travel to Maiha for a meeting, or  "I'm in a meeting, I will call you back later."