…As Search Train Journalists In Benue
From Msughshima Andrew, Makurdi
A Non Govrrnmental Organization, Search For Common Ground, (Search) had trained over 30 journalists in Benue state with a call to ensure that their message contents profers solutions to various conflict situations in the society.
The training  tagged "Conflict Sensitivity Training for Journalists" is part of the 24th month project, "Transformating the Herder-Farmer Conflicts and Promoting Freedom of Religions and Belief in Nigeria's Middle Belt" implemented by Search and funded by the Kingdom of Netherlands.
Speaking during the conflict sensitivity training held in Makurdi, a Consultant for Search, Mr Austin Onuoha said journalist play critical role in shaping up public understanding and narratives around key issues especially those on human rights and conflict sensitivity with regards to herder-farmer conflicts.
"Journalists perform very important role in the society and as such these roles should be meeting the needs of individuals and societies.
Onuoha who challenged the media to do their work objectively said "Peace is needed in Nigeria and especially Benue state and the media can help bring about conflict resolution with the right news content.
He also harped on the need for government at all levels to design an effective mechanism to settle grievances among the people adding that security agencies must also be trained to effectively handle the farmer-herder conflicts.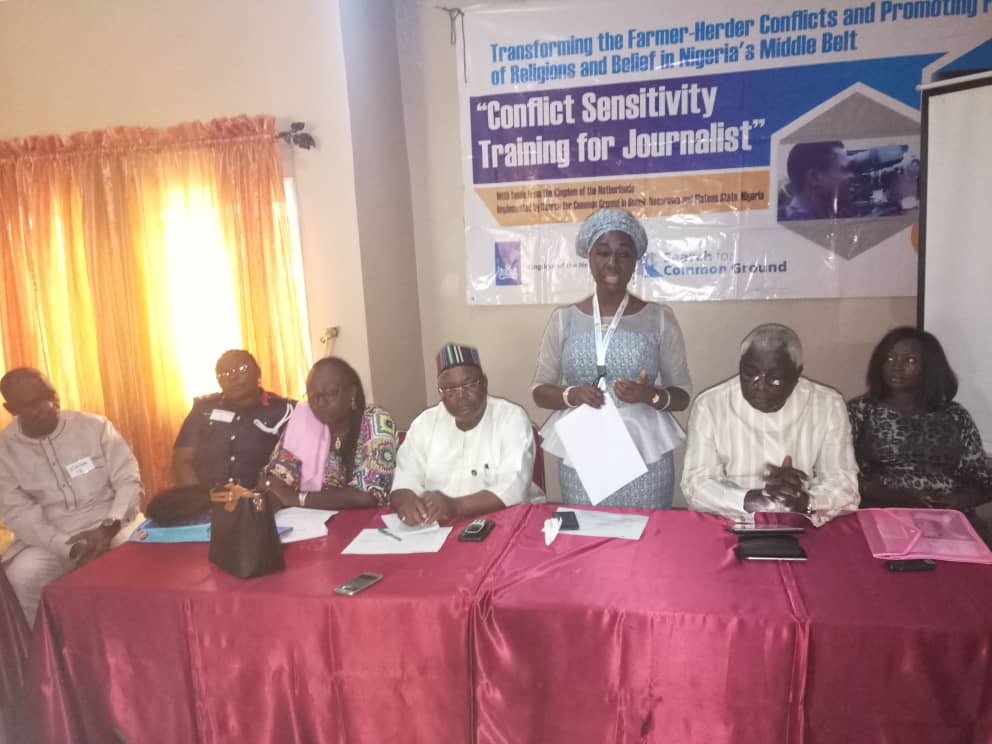 Speaking on Search key principles for resolving conflicts, Senior Project Manager, Olutoyin Falade said all parties must work collaboratively to ensure that relationships with conflicts is transformed.
She admonished journalists to shelve personal biases and uphold objectivity in reporting conflicts situations across the state.
According to her, the objective of the training is ensure that journalists, through their media content, enhance public understanding of farmer-herder conflicts , promoting conflict sensitive content  and countering hate-speech, stereotypes, biases and negative narratives that fuel violence.
Also speaking, Commissioner for Information in the state, Comrade Joseph shimaor thanked Search for their concerns and efforts to build on government's peace efforts.
He noted that information is key to every aspect of human life and hence journalists must be careful not to mislead their consumers.
He pledged that state government will continue to partner with Search and any other organization in conflict management and resolution to find lasting in Benue state.