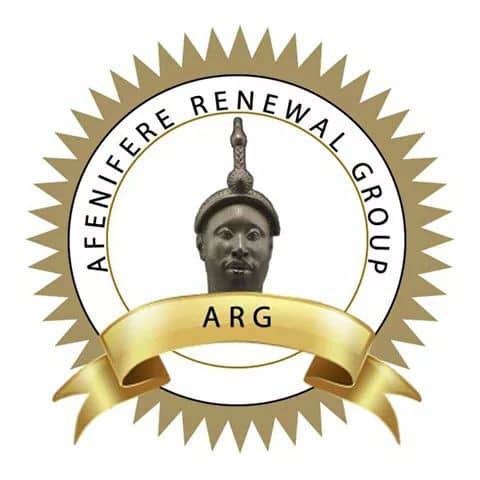 The Yoruba Socio-cultural and political organisation, Afenifere Renewal Group has called for a beefed up security in Ekiti State to help half the increasing spat of kidnappings by Fulani herdsmen.
See statement below.
–
Distinguished Gentlemen of the Press!
The Yoruba Socio-cultural and political organisation, Afenifere Renewal Group, (ARG) saddled with the responsibility of protecting the overall interest of all Yorubas and the Oodua nation at large, Ekiti State Chapter, has at its monthly meeting  held on Sunday, May 12, 2019 in Ado Ekiti deliberated on scores of distress calls and information received from different parts of  Yoruba land, especially Ekiti State, regarding the incessant kidnapping and criminal activities perpetrated by persons parading themselves as Fulani herdsmen around our State.
After an exhaustive  deliberation, the following resolutions were made:
1. That these criminals masquerading as herdsmen who live within our neighbourhoods and localities must be monitored through constant surveillance and regular patrol by the village hunters and other local security networks in our various communities.
2. That we are aware that many of these criminals are hibernating and hiding under the cloak of some unscrupulous, self-serving individuals among our people who, because of their desperate aspirations and inordinate ambitions, are betraying the interest of their people.
3. That necessary countervailing measures within the confines and ambit of the law should be enforced to resist the incessant strikes and kidnappings by these criminals.
4. That we repose abiding faith in the genuineness, capability and sincerity of the Governor of Ekiti State, Dr John Kayode Fayemi in curtailing the menace of these marauders and nipping their nefarious activities in the bud.
5. That our revered traditional rulers and other critical stakeholders should rise against these ugly and ignominious crimes perpetrated by the purported herdsmen by providing necessary support for relevant government security agencies.
6. That political leaders should put aside their differences in ideology and party cleavages to resolve this seemingly innocuous social unrest before it degenerates into serious national crisis with its concomitant consequences.
7. That we salute the courage and swift response of Mr Governor, Dr Kayode Fayemi, in granting immediate approval for the construction of a military post in Iyemero Ekiti to ward off criminal  dispositions, insurgencies and the deployment of 2 units of mobile police officers and men in the border towns to guaranty and sustain safety and protection of lives of the vulnerable farmers in their various farmsteads.
8. That the Commissioner of Police in Ekiti State should make the position and findings of the Police on those sponsoring these bandits known to the public and why there has been no prosecution of any of those they claimed have been arrested so far. We demand an immediate and urgent investigation into all the recent kidnappings, maiming and killing of farmers across Ekiti land and all that are involved.
9. That all well meaning Yoruba militia fronts including Oodua Peoples Congress, Agbekoyas, Village hunters and Vigilantes in various communities are to be empowered and recognised by government so as to put the activities of these criminals in check. This  they can achieve by improving on information gathering, security surveillance and maximum patrol in the communities.
These mindless criminal activities must stop.
Signed:
Elder Bunmi Akanbi Awotiku
State Cordinator
Afenifere Renewal Group ARG, Ekiti State Chapter
Prince Michael Ogungbemi
Public Relations Officer PRO, Afenifere Renewal Group, ARG
Ekiti State Chapter.