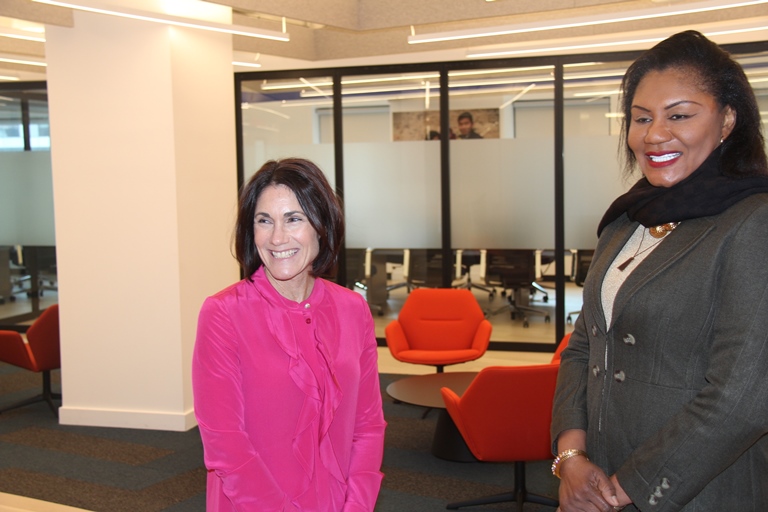 Loading ...
By Emeka Ozumba
The President/Chief Executive of Smile Train, Susannah Shafer has commended the Wife of Governor of Anambra State and founder of Caring Family Enhancement Initiative (CAFÉ), Dr. (Mrs.) Ebelechukwu Obiano (Osodieme) for her immense contributions, and selfless services through her NGO to cleft care, by facilitating corrective surgeries for children with congenital birth defect of cleft lip or palate in Anambra State, Nigeria.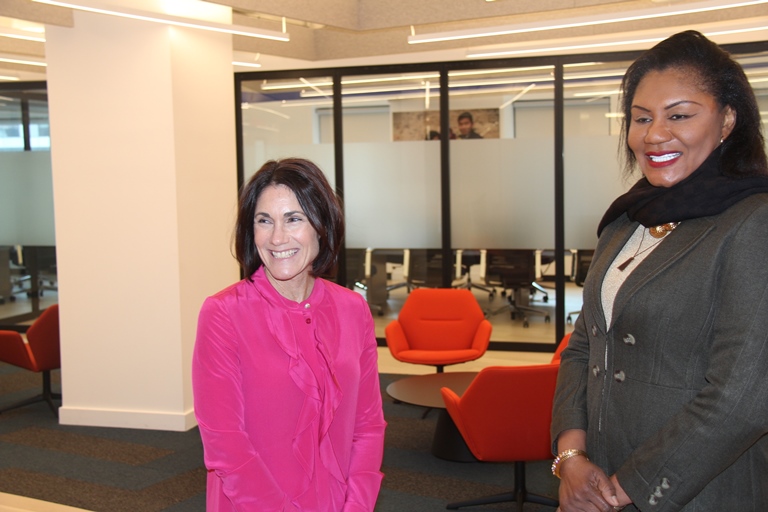 Ms Shafer made the commendation on the 18th of March 2019 during a global partner meeting with the CAFÉ team led by Dr. Mrs. Obiano at the corporate headquarters of Smile Train, 633 Third Avenue, New York, United States of America.
She acknowledged CAFÉ's successful collaboration with Smile Train in Nigeria for five years stressing that the meeting with Osodieme is the first of its kind with a partner organization at their headquarters. According to Shafer; "it is incredible, what you are doing in the area of the welfare of women and children is amazing."
The Chief Executive of Smile Train explained that the work of the organization is empowerment; raising of funding for awareness about cleft deformity and channelling the funds and resources to local medical professionals in partner hospitals so that children in the communities can benefit through life saving surgeries.
Shafer further stated that it is important to Smile Train that they have not just the medical provision but government support of the initiative in local communities. She pledged the organization's support through awareness grant to partner hospitals to boost campaign identifying and locating cleft lip/palate patients especially in hard to reach communities.
In her reaction, Dr. Mrs. Obiano thanked Ms Shafer for the technical support of the Smile Train team which has seen CAFÉ facilitating over one hundred free corrective surgeries performed on beneficiaries in Anambra State. She noted that the meeting has been rewarding because it has not only cemented the ongoing partnership between the two organizations but has yielded the additional benefit of funding through the local hospital for more awareness creation.
Mrs. Obiano stated that one of the ways CAFÉ fights trafficking in persons is through other initiatives like the Skills training and empowerment of over 4,400 women in the following areas: Tailoring and Fashion design, Soap making, Bakery and Confectionery, Hair dressing and Beauty Therapy, and Interior Decoration, Telephone and Computer repairs, Community Health Assistant Services as one way of encouraging their financial independence.
Osodieme, who was made the Smile Train Goodwill Ambassador in 2018 was accompanied to the meeting by the Speaker of Anambra State House of Assembly, Rt. Hon Rita Mmaduagwu, Member representing Onitsha South-2 Anambra State Constituency, Hon Beverly Ikpeazu-Nkemdiche, Member Representing Idemmili North Constituency in Anambra State Constituency, Hon Nkolika Mmegbuanaeze,  Commissioner for Women & Children Affairs, Lady Ndidi Mezue, and Chairperson of National Council for Women Societies (NCWS), Anambra State, Lady Oby Obodozie.
Smile Train is an international organization focused on empowering local medical professionals to provide free cleft lip and/or palate surgery and comprehensive cleft care to children globally; while CAFÉ is the NGO of wife of the governor distinct from the Anambra State. CAFÉ's vision is to be a beacon of sustainable empowerment for indigent women and widows, youths, the physically challenged and the less privileged.