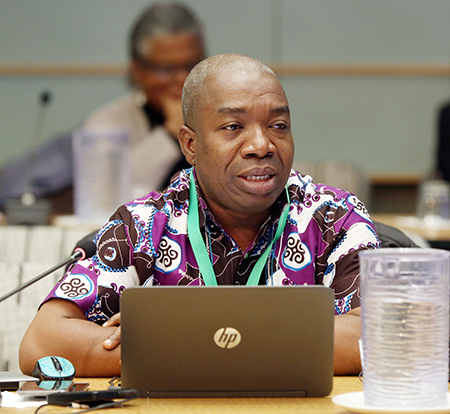 The attention of the Ogoni Community Development Network has been drawn to the frequent travels undertaken by Legborsi Pyagbara, erstwhile president of MOSOP to the United States and London using the facilities/aircraft of Shell Petroleum.
Loading ...
This seriously questions the integrity of Pyagbara and confirm the speculations that Pyagbara had knowledge of the now trending Shell's re-entry into Ogoniland..
We can understand that the tenure of Pyagbara has expired as stipulated in the MOSOP constitution and following his completion of his second term on December 31, 2018 though he continues to make statements on behalf of MOSOP.
Pyagbara has actually turned himself into a fifth columnist in MOSOP.
We will enjoin Pyagbara to maintain what is left of his self respect by abiding by the people's will following the expiration of his tenure on December 31, 2018.
Signed:
Johnson Kuele
President
Ogoni Community Development Network,