Advertisement
Loading ...
President Trump sold a $2.9 million New York City condo to a mysterious buyer March 8, in a previously unreported deal laid out in public documents.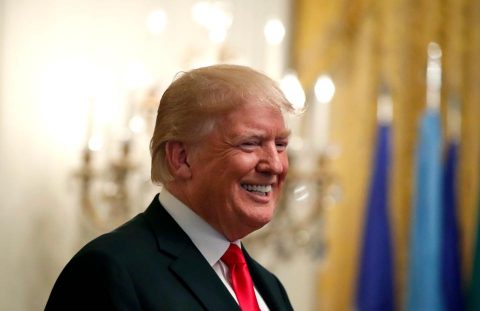 Officially, the buyer was an entity named Koctagon LLC. Limited liability companies, or LLCs, are often used to shield the identities of people purchasing real estate. When Trump is involved, they can make it difficult to see who is paying millions to the president of the United States.
An analysis of public documents suggests someone named Xiu Qong Li may be behind Koctagon LLC. That person's name shows up on the second page of the March 8 deed. Another document filed at the same time lists the address for Koctagon LLC as a condo on 45th Street in New York City. That condo is owned by an entity named Smile Caribbean LLC, according to cityrecords. The registered address for Smile Caribbean LLC is a property in Queens that, until a year ago, was partly owned by Xiu Qong Li. Attempts to reach Xiu Qong Li were unsuccessful.
The Trump Organization did not respond to questions about the sale. The president retained ownership of his many companies, including the one that sold the $2.9 million condo unit, upon taking office. He passed off day-to-day responsibilities to his sons Eric and Don Jr. Eric Trump signed the paperwork in the most recent deal.
President Trump should be happy with the terms. The condo, which sits on the south end of Central Park in a building named Trump Parc East, went for $3,069 per square foot. That was the highest price anyone has paid for a unit in that building since 2016.