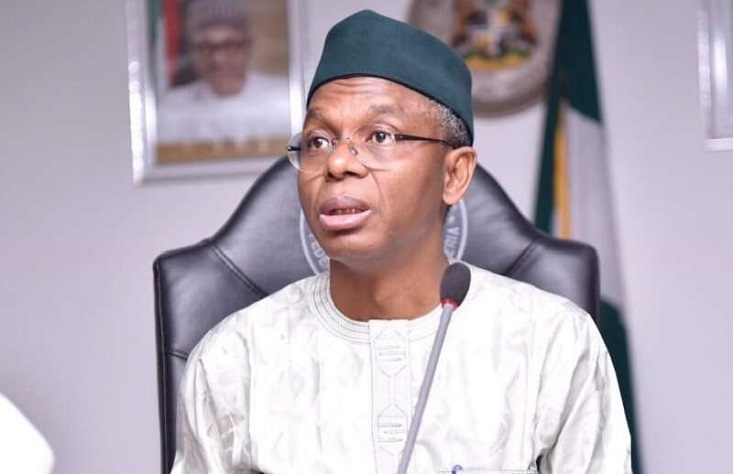 Loading ...
Information available to 247ureports.com indicates that the present Governor of Kaduna State, Malam Nasiru El Rufai may have alternate ambition beyond governing the State of Kaduna.
Governor Nasiru El Rufai is presently engaged in governorship re-election battle with the Peoples Democratic Party [PDP] candidate. The outcome of the tussle is believed to be 50/50. Too close to call.
However, our source revealed that Governor El Rufai has had his eyes at the center of government in Abuja since the arrival of President Buhari. He has been a strong adviser and policy formulator for the President since his arrival to the office of President. "He is part of the cabal", claims the source.
The selection of a Muslim woman from southern Kaduna, Hadiza Balarabe as a running mate is ensure that Kaduna State remains in the hands of Muslims. This is according to the source. The plan is for El Rufai to win the gubernatorial election and then resign to take up the Chief of Staff position currently occupied by the elderly Abba Kyari. The current Chief of Staff had been plagued with corruption allegations and sheer incompetence.
Upon El Rufai's resignation as the Governor of Kaduna State, the Muslim woman from southern Kaduna [his deputy] will take over the mantle of governor. This move according to the Kaduna will ensure Kaduna remains in the hands of Muslims.
With El Rufai at the seat of Chief of Staff, he will become the de-factor President of the federal republic of Nigeria. It will also serve as a dress rehearsal for a presidential run.
247ureports.com is uncertain to what level the lobbying for the seat of Chief of Staff has reached but it is certain the plot to have El Rufai nearer the Aso Rock cabal is fully on board.
–
Stay tuned