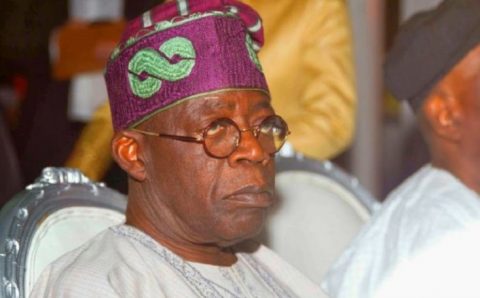 Tinubu Mad At Ambode For Failure To Deliver 'Burdensome' Monthly Cash Quota
The real cause of the proxy war between the incumbent Governor of Lagos state, Akinwumi Ambode and his estranged godfather, Asiwaju Bola Tinubu has been revealed by the Governance Support Group.
According to the group, represented by Mr. Akinsola Sunmonu Richards, the failure of Ambode to meet the financial demands of Tinubu has caused a cause of concern in recent times as his loyalists have lamented that Ambode was deliberately starving them of funds in other to make them politically irrelevant and later build his own political structure. This argument seems to have been bought by Tinubu in spite of the several appeals to him by the Governor to tell his loyalists to be patient with him while he tries his best to deliver projects in Lagos state.
Some of the major infrastructure contracts awarded by the Akinwumi Ambode administration were not awarded to Tinubu's favoured companies as a result of the Governor's averseness to scandals.
Some of the companies linked to Asiwaju were said to have made outrageously high bids for contracts in such a manner that could not be justified. Ambode's insistence on staying true to following procurement best practices and accounting standards enraged Asiwaju who believed that he funded the election of Ambode with dirty money.
One major public services contract was revoked by Ambode over non-performance but Tinubu was reportedly enraged as the companies involved in the deal are believed to be making monthly returns to him. He accused Ambode of trying to make his own set of big boys and vowed to make him pay for the action. That particular issue was resolved by Oba Akiolu and vice president, Prof. Yemi Osinbajo who is quite sympathetic to Governor Ambode.
Tinubu has finally given up on Ambode after several makeup meetings and arrangements have failed. He has now decided to back Babajide Sanwoolu against Ambode, a decision that has received the nod of about 52 LCDA chairpersons but the Presidency is not buying it. As a matter of fact we can confirm to you that the main reason President Buhari summoned Tinubu to the villa was because of the concern of the party's fortune in the 2019 general elections if Lagos was unsettled. While Tinubu is being pressured from Abuja, Professor Yemi Osinbajo, the vice president is currently headed to Lagos to resolve some of the internal differences that has led to the plot against Governor Ambode.