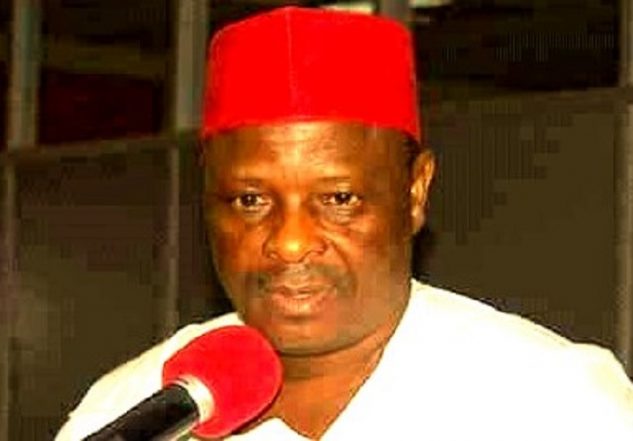 Kwankwaso Sneaks Into Kano
Senator Rabiu Kwankwaso on Monday sneaked into the ancient city of Kano where he addressed his supporters at his Milla Road residence in Kano metropolis.
The former governor had recently endorsed his son-in law, Abba Kabir Yusuf as his choice for 2019 governorship seat, an action that irked some of his followers.
However, Kwankwaso appealed to his followers to remain calm.
"I'm in Kano to see you and say thank you for the brotherhood and progressive unity we enjoy as Kwankwasiyya members. Certainly we will sit and talk on vital issues affecting us".
He explained that his choice of Abba Kabir Yusuf was necessary because most of his projects including the famous Kano Kofar Nassarawa flyover were designed and executed by Yusuf
"Today most of the projects being executed by Ganduje are not durable and of low standard while huge amount of money was being spent on them.
"But our projects which mostly were designed and executed by Abba Kabir Yusuf are today standing firm in Kano," he said.
Kwankwaso, who spent only one hour in Kano, told his supporters who thronged his house that he was willing to sit with them and iron things out.
"If not for the fact that I'm busy and rushing to go back to Abuja for the Presidential screening going on right now, I would have loved to sit and discuss vital issues with you", he said.
He promised to return in the next few weeks to resolve some of the issues on the forthcoming elections in 2019.
Even though many of his supporters were not aware of his arrival in Kano, his house was filled to capacity.
Among his top supporters at the venue were the former Chief of Staff and Commissioner for Water Resources, Dr Yunusa Dangwani, Abba Kabir Yusuf, a former Commissioner of Works as well as Aminu Abdulsalam, his former commissioner of State Affairs.