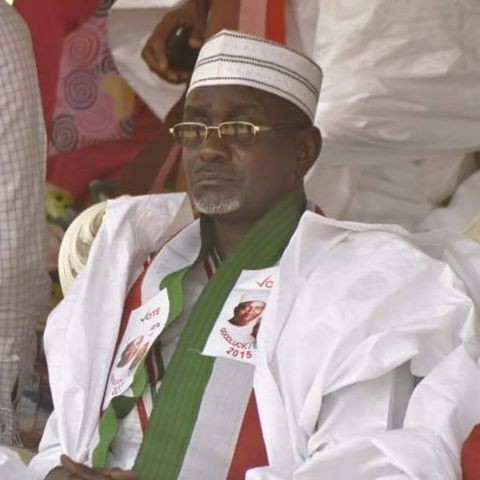 How Shekarau Was Frustrated Out Of PDP
By Bello Muhammad Sharada
Exactly at 2pm on Saturday the 8th of September 2018, Mallam Ibrahim Shekarau, former governor of Kano state and a presidential aspirant in  opposition PDP announced his defection to the ruling APC.
Shekarau's decision to decamp to APC was taken only 45 days after Senator Rabiu Musa Kwankwaso along with nine members of House of Representatives from Kwankwasiyya group returned to PDP.
There was disagreement between the trio of Ambassador Aminu Wali, Mallam Ibrahim Shekarau and a former ranking Senator Bello Hayatu Gwarzo who are local leaders of PDP and Senator Rabiu Kwankwaso, a returnee.
The three have been loyal to the party in its trying times, in fact one of them, Aminu Wali was a founding member of the party, as he was among the first 34. they remain consistent and steadfast and have been managing and piloting the affairs of Kano wing of the party well and effectively, since when Kwankwaso then as governor and his group decided in the buildup of 2015 elections to cross over to newly merged APC four years ago.
Problems started when leadership of PDP at national level sealed an agreement with Reformed-APC elements from various states across the federation. The deal was struck without input of Kano stakeholders and even party organs and functionaries were not involved.
Part of the deal was handing over of 51% or 60% as the case may be of party structure to the returnees, an automatic tickets to defecting members of the National Assembly and their counterparts at state assembly. And even the right to pick a gubernatorial candidate of the party at respective states.
This deal had negates the spirit of democracy and more so it does not take into consideration so many provisions of party constitution, hence its opposition from party leaders. The Kano leaders have taken pain to call attention to specific Party provisions to national officers on the status of returnees, which quashes all seniority and privileges enjoyed by any previously. The clause was inserted as punishment and deterrent and to discourage excessive party cross carpeting, the new normal in our democratic set up. The warning fell into deaf ears.
Notwithstanding, in the spirit of party progress and genuine understanding and reconciliation, Shekarau and the duo of Wali/Hayatu agreed to meet Kwankwaso and forged ahead after intervention of Tom Ikimi, Liyel Imoke and Senator Ben Obi, who were very conversant of the facts of the matter. Four times they meet, four times they were unable to settle their differences as Kwankwaso insist for the implementation of approved template by Prince Uche Secondus and which has no blessings of NWC or NEC of structural alignment which favors him most.
With intervention of other well-meaning party leaders, Shekarau and his colleagues further initiate a new formula to restructure the party membership at state level in the ratio of 10:10:9 to accommodate his interest and also share the LGA national delegates in 15:15:14 ratio and 1:1:1 ration for the three adhoc ward delegates. Kwankwaso refused to accept this huge sacrifice and began a sinister move for the dissolution of state executive committee of the party.
Sensing this, five party members who were directly affected instituted a court action for an Injunction to stop national leaders to maintained status quo. The court granted the prayers. The party was duly served. Instead of the legal department of the party to follow the proper channel to appeal, in contempt they set aside the court ruling and disbanded the elected Kano state executive committee. This decision was taken by only four that did not make a quorum out of eighteen national working committee NWC members and was not ratified by National executive committee NEC.
To make matters worse and complex, an illegal seven- man caretaker committee was constituted with 95% partisan Kwankwasiyya elements as members. The national leaders were not ready to respond to all appeals, petitions and led a genuine reconciliation, they opt to ignore the grievances of loyal, patriotic members and frustrated them out of the party.
–
Bello Muhammad Sharada is a political communication expert and can be reached at bellosharada@gmail.com