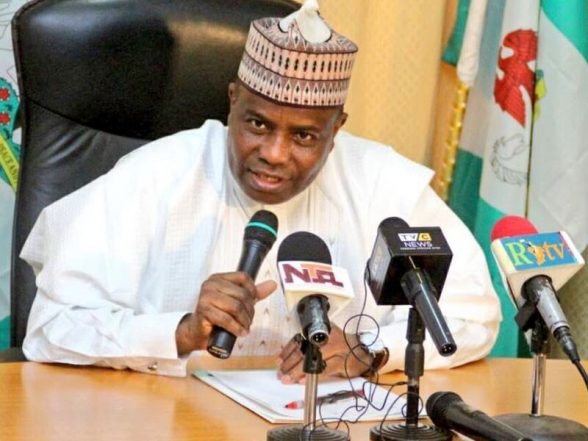 We Were Relieved Of Our Appointment By Gov Tambuwal
We write to inform the public that contrary to a statement credited to us that we resigned from the services of the Sokoto State government, all appointees were actually relieved of their appointments by His Excellency Governor Aminu Waziri Tambuwal, in his effort to reinvigorate government operations and services .
The decision was officially communicated by the Director General, Media & Public Affairs to the Governor Malam Abu Shekara.
We have accepted the decision in good faith and expressed our sincere gratitude and appreciation to His Excellency for giving us the opportunity to serve our dear state in different capacities.
We also look forward to future opportunities to serve.
We hereby signed on behalf of 200 others
Signed
Hon Umar Bature former Special Adviser
Mustafa Shehu Former SSA media
Maiakwai Abubakar Former SSA
 Dr Aliyu Inname,Former SA Contributory Health Scheme,
Hon Bashir Gidado, SA PPP