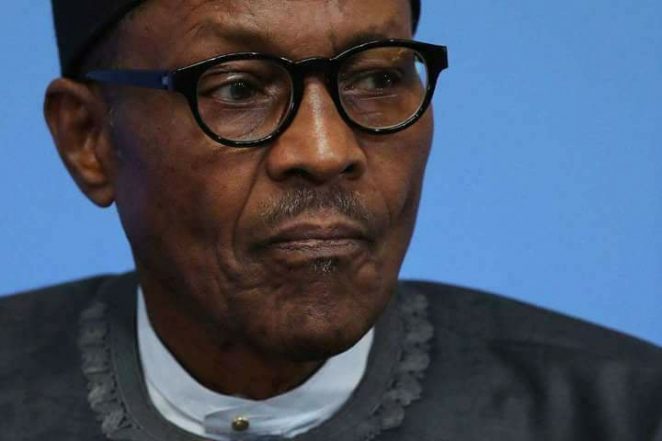 What Truth And Humour Mean To Buhari – 
By Sufuyan Ojeifo
Loading ...
President Muhammadu Buhari does not dissimulate. He does not speak tongue-in-cheek as some other leaders are wont to do for the sake of political correctness. He speaks to issues, point blank, the way he sees them, without playing to the gallery and without mollycoddling the feelings of anybody.

  

The president does not fit into the Yoruba aphorism: "o fi eje sinu, tu ito fufun si ita", transliterated as "one that hides blood inside and spits out white saliva."
In that circumstance, he does not care whose ox is gored once he engages contemporary matters, especially when he speaks extemporaneously, not from the prism of speeches crafted by some bureaucracy-tempered and politically savvy speech writers. 

 

To know his original positions on issues, let him speak off-the-cuff. That disposition of his was dreaded when he was head of state from December 31, 1983 to August 27, 1985 because whatever he said was tantamount to decrees.
In his full military gear, lanky Buhari, in his early forties, looked elegant in outward appearance but he was unrepentantly obdurate and dour in character. His second-in-command, Brigadier General Tunde Idiagbon, was worse.

  

Idiagbon's black skin accentuated his awe-inspiring visage. A well-educated officer, he was never for once caught smiling. Buhari was the instructor while Idiagbon was the undertaker.
Governance was much more somber. Buhari expressed his feelings unsullied, unmitigated by existential considerations; the reason he was sui generis. He ruled by diktats. His infamous War against Indiscipline (WAI) was one of such. WAI was the philosophical underpinning of his eighteen-month old regime. The commitment to inspire discipline in public administration was his essential motivation. It was a significant reorientation policy that targeted the mind-set of a nation that had gone deep in the morass of corruption.

 
The anti-corruption move by the Buhari-led military government, in fact, surmised the ramifications of the overthrow of the second republic democratic government of President Shehu Usman Shagari. The Shagari administration was indicted wholesale on the corruption platform. 

 

The novelty of the campaign against indiscipline and corruption, which was writ-large draconic, conduced to a potential legacy that would have defined a national attitude and consciousness by which global community would have been rating Nigeria in terms of shared value of discipline in government as common denominator of our socio-economic and political interactions.
But the gains had since been reversed. The modus operandi was the deployment of soldiers in strategic public places to ensure compliance and obedience to rules or regulations by a people that had hitherto been largely undisciplined. Successive governments did not build on that legacy.

  

It was dumped in a hurry and there was odious reversion to barbarism and impunity.
I had expected Buhari to use the opportunity of his civilian presidency to activate institutions that would have revisited the issue of indiscipline, in particular, in public life. The president should have doubled down on the war against indiscipline. Sincerely, he should have, as a quick one, pinned down the war in the direction of a fundamental achievement.
One must admit, however, that governance via military dictatorship is quite different from governance through democratic rule.

  

Spartan Buhari is constrained, for instance, to operate in an enclave where federal budgets and expenditures from the federation account or consolidated revenue funds of the federation are subject to legislative approvals, not executive fiats as obtainable in the military regime. As a military Head of State, Buhari could afford to withhold money at his own pleasure and there was nothing anybody could do about it.

 
It is a different kettle of tea right now.

  

As president, proposed and actual expenditures are scrutinized by the National Assembly in exercise of oversight powers as well as checks and balances. It is clear that Buhari is yet unable to cope with the tension of goals and objectives of policies' implementation in democratic government.

  

Perhaps, where he has been deficient is in the domain of building a robust executive-legislature relationship.

  

He would not pamper or massage lawmakers' egos or tolerate perceived excesses by the National Assembly. That is the truth.
The president was recently reported to have queried what some of the lawmakers in the National Assembly have been doing for the past ten years that they have been in Abuja. He actually said they had done nothing. That was vintage Buhari, saying it raw from the bottom of his heart and the legislature heard him loud and clear.
It is also in the same spirit that the president has repeatedly used international forums to talk about the scourge of corruption bedeviling our nation. But the opposition would always interpret his international campaigns as tantamount, arguably though, to de-marketing Nigeria on foreign shores.

  

Added to that was his comment about the place of the first lady being in the kitchen and "in the other room" in response to a question on the occasion hosted by the German Chancellor, Angela Merkel. Buhari shot from the hips, unapologetically.
The president's comments that some of Nigeria's youths were lazy have continued to trend in the social media. Despite attempts by presidential minders to tweak the London narrative in defence of their boss, the president had seized the occasion of his VOA interview during his recent visit to the United States of America to clarify what he meant and pointed a finger of guilt at the youths from the north as the subject of his London homily.

 
The president knows what he is saying. He is a harbinger of truth and truth, they say, is bitter. Buhari is also a purveyor of humour- sometimes mild humour and sometimes serious humour. His sense of humour may not be as sharp as that of a talented humourist as that is not his forte; he has, nevertheless, performed more than averagely in recent times.
Consider his take on the group of Nigerian women parliamentarians who visited him in Aso Rock and canvassed for twinning, whereby the president would pick a woman as his running mate and where the senate president or speaker is a male, the deputy would be a female.

 

Humorously, the president looked at Vice President Yemi Osinbajo and said "your position is threatened by women." There was hearty laughter.
On the heels of that, he had taunted the youths, shortly after signing the not-too-young-to-run bill into an Act that they should not throw their hat in the ring for the presidency until after 2019. Nobody had thought the president had that stunt in his humour bag. He pulled it out, anyhow, and cracked ribs. The youths on the occasion felt good even though they knew that they did not have a chance, at least for now, against the established and vested interests of political buccaneers, powers and principalities.
And, again, I do not know if it qualified as humour or not. I refer to the president's declaration to members of the Buhari Media Organisation (BMO) who visited him in the Villa that the ruling All Progressives Congress (APC) might not be able to match the financial muscle or war chest of the opposition in the 2019 general election. I am still processing that piece of information in my head.

  

Once I am able to deconstruct it, I will relate with it appropriately. But suffice to conclude that the president either shoots directly or humorously. Either way, there is consistency of conviction.