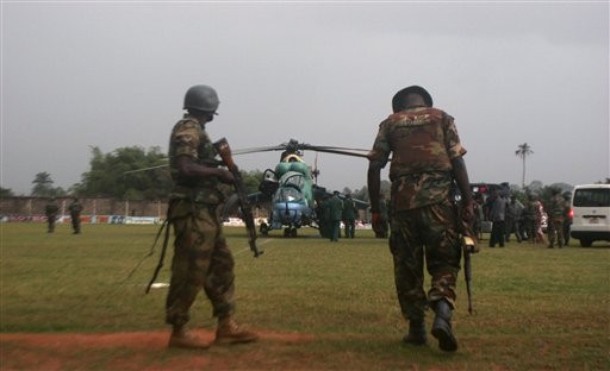 Nigerian Troops Kill 12 After Heated Gun Battle In Kaduna
Loading ...
In continuation of Operation IDON RAINI by 1 Division Garrison Nigerian Army Kaduna, troops deployed at Dogon Dawa conducted covert operation at Kidandan village, Maidaro and Sabon Fili villages were Bandits patronize the village markets for purchase of resupplies and other needful.
Following a tip off, troops and vigilante groups infiltrated the market on Thursday 7 June 2018 on clandestine operation to identify the Bandits.
During the process, few hours later on appearance of other uniformed troops to arrest the identified bandits. Serious fire-fight ensued between own troops and the fleeing bandits. In the process, due to superior fire power of own troops, 12 of the fleeing bandits were neutralized and the following items were recovered:
32 Motorcycles.
5 Handsets.
Nine Thousand One Hundred and Thirty Five Naira (#9,135).
The Army called on the general public to continue to provide credible and timely information to the security agents.