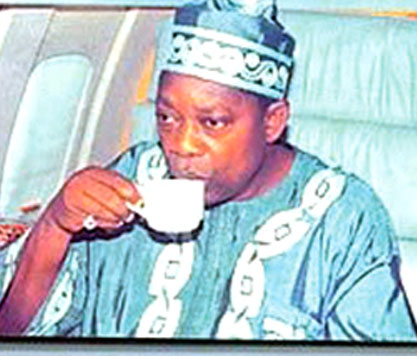 June 12: Honours List Incomplete Without Chima Ubani, Ezeazu, Odion-Akhaine, Others
Younger brother to the late human rights activist, Comrade Chima  Ubani, Chigozie Ubani, has said that the list of persons honoured by President Muhammadu Buhari in remembrance of the annulled June 12 polls would be incomplete without the likes of  late Chima Ubani, Emma Ezeazu, Olisa Agbakoba, Joe Okei Odumakin, Sylvester Odion- Akhaine, Abdul Oroh, Ndubuisi Kanu,  and others who fought at great sacrifice for the actualization of the mandate.
Ubani urged the federal government to review the list, stressing that most of the real heroes and heroines of June 12 were excluded from the honours list.
He warned that the honour bestowed on the names shortlisted by the federal government would lose its significance as majority of those who stood for June 12 are missing on the list and advocated for a June 12 monument which will be bear the names of the heroes and heroines of the struggle to be erected in honour of the persons.
"June 12 is a historical project, next to the Nigeria civil war. So, June 12 honours list is not one to be compiled in a hurry to avoid alteration of our collective heritage and history. If the honour was well intended to recognize those who gave their all for the June 12 struggle and not as political tool aimed at the South West region, then the likes of Chima Ubani, Sylvester Odion-Akhaine, Emma Ezeazu, Chukwuemeka Ezeife, Ndubuisi Kanu, Innocent Chukwuma , Chidi Odinkalu, Joe Okei Odumakin , Abdul Oroh and others who fought for June  12 would have been included.
"There can be no mention of honour for those who stood for June 12 without these heroes and heroines. June 12 list of heroes and heroines would be incomplete without giving them their deserved honours. I have enough documented evidence to assert that this Honours list is incomplete without Late Comrade Chima Ubani and other comrades. Why deny them the honour they deserve? I suggest that a memorial be erected in honour of the unsung heroes and heroines of that historical project.
He noted that the late Ubani galvanized the Labour/Civil Society coalition and the Sit-at home directives from 1993 to 1996 in order to reverse the annulment of the June 12 poll and wondered how his sacrifices were not recognized by the Buhari administration.
"Late Chima Ubani and other comrades were on the streets; from Iperu to Jalingo. Auchi to Damaturu. Nsukka to Kano. They were there for the people and working class. Chima Ubani was incarcerated from 1996 till Gen. Sani Abacha died in 1998. It is only right that President Muhammadu Buhari gives honour to whom it is due.