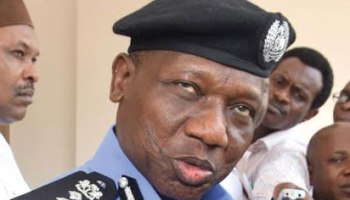 Bauchi Police Passes Vote Of Confidence Of IGP Idris
Loading ...
From Yahaya Audu, Bauchi
The Bauchi state Police Command has passed a vote of confidence on the Inspector General of Police, IGP Ibrahim Idris.
The vote of confidence is coming on the heels of the ongoing face-off between the Police Boss and the Senate.
The Commissioner of Police,Bauchi State Command, Sanusi Lemu, in a media statement he personally signed and made available to newsmen in Bauchi said that the style of leadership of the IGP was responsible for the minimal crime rate in the state.
Lemu in the statement said: "the Bauchi state Police Command wishes to express her unalloyed support and confidence in the person and leadership of the indefatigable Inspector General of police,IGP Ibrahim Kpotum Idris.
"The Bauchi State Police Command, as one of the commands in the North Eastern part of the country,has ensured minimum rate of crime and is constantly guided by rule of law, the Constitution of the Federal Republic of Nigeria and the impeccable principles and orders of the Inspector General of Police."
According to the Bauchi State CP, only a fortnight ago the IGP, was with President Muhammadu Buhari in the state where he gave an assurance to the Governor and the people of the state of his avowed commitment to ensuring the maintenance of law and order and the security of lives and property of all citizens.
He affirmed in his statement that "the people of the State are convinced of the IGP's readiness to uphold the Constitution of the Federal Republic and the rule of law."
Lemu added that: "consequently, on behalf of the officers and men of the Bauchi State Police Command, I wish to express the Command's absolute confidence on the IGP's strategies in fighting crimes and criminality despite the daunting challenges."